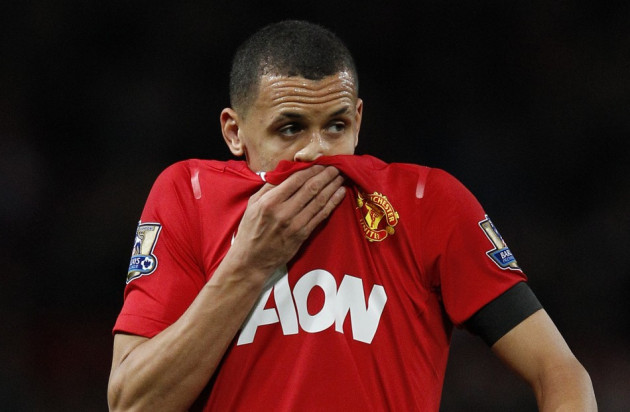 Manchester United's decision to allow Ravel Morrison to leave Old Trafford was the right move for both the club and the player, according to former assistant manager Mike Phelan.
The Premier League champions cut their ties with the 20-year-old in January 2012 following a string of runs in's with the law which were compounded by frequent absences from training and wage demands that former manager Sir Alex Ferguson described as "unrealistic."
Despite being touted as one of the best players to emerge from United's youth ranks in some time, the club saw fit to part ways with Morrison, who joined the Hammers after signing a three and a half year deal.
Since then, Morrison spent the 2012/13 season on loan at Birmingham City before returning to the East London club this summer where he has been credited with completing a turnaround from the troubled prodigy he was seen as at Old Trafford.
An early goal of the season candidate against Tottenham Hotspur has largely epitomised his transition, but Phelan maintains in hindsight the talented midfielder's move down south was the best solution for all parties involved.
"He needed to get out of Manchester," Phelan told BBC Radio 5 live. "He has gone away from the club now which I think in hindsight is the correct thing to have done.
"It is easy to say we let our most promising player leave but is it worth the hassle to wait and maybe not see fruition to it?"
After returning to the club this summer Morrison gave Sam Allardyce an early indication of his renewed focus as he scored six goals in pre-season. The Hammers manager has since rewarded the youngster with six starts so far this season with an excellent return of four goals, leaving him as the club's top scorer.
Having helped oversee Morrison albeit brief introduction to the Untied first team, Phelan hopes to highly rated midfielder remains focused on the game.
"It is still a risk with Ravel, but he seems to have got his head in the right situation, his performances are decent and getting better. Hopefully he can maintain that.
"At Manchester United there were other things going on which were a distraction for him and that played a part in his downfall.
"He had the tendency to disappear for the odd day or two and then we would manage to find him and bring him back in.
"It really was a day-to-day project with him. One day he was there then another he wasn't.
"He is a nice guy when he is with you, when he is around football, but obviously there were distractions.
"At the end of the day it is too much work to put into one person and keep the harmony and the balance? That was a decision the club had to make."