Jose Mourinho has made it clear that Manchester United will not bow down to rival clubs' demands and pay over-inflated fees to sign a player.
The Portuguese manager was keen on signing four players this summer and has already completed two deals for centre-back Victor Lindelof and forward Romelu Lukaku from Benfica and Everton respectively. He is keen on further bolstering his attack and the midfield and has been linked to a number of players during the course of the summer transfer window.
Ivan Perisic and Eric Dier were high on the manager's wanted list, but their respective clubs Inter Milan and Tottenham Hotspur refused to sell. The former refused to lower their £50m ($65.1m) valuation which United were not willing to meet, while the latter refused to sell even though the Red Devils were reportedly willing to pay £60m.
Mourinho is now willing to alter his transfer strategy and settle for one more arrival, which he believes will be enough to balance the squad currently at his disposal. The former Chelsea boss also spoke about the over- inflated nature of the transfer window referring to Manchester City's reported £50m-plus deal to sign Kyle Walker from Spurs.
United have paid £75m to bring Lukaku from Everton, while City and Arsenal have also spent big on individual players this summer. Mourinho believes the prices are now not based on the quality of players, but how much the clubs demand and the needs of the pursuing clubs.
"Our squad is not so big. Everybody knows, because I told the objective, I would like four players and I have asked for four players, and I am ready to go from four to three because the market is difficult," Mourinho said ahead of United's pre-season clash against Pep Guardiola's side in Houston, as quoted on the club's official site.
"Some clubs think about the market differently to others. We are not a club that is ready to buy and buy non-stop. We are not a club that is ready to pay what the clubs want us to pay.
"So I am ready to go from four to three. With three I just give a better balance to the team and the squad, and it gives us better conditions to compete," Mourinho continued.
"It doesn't surprise me really. I keep saying there is a big economic power in every club that allows the clubs to say no, or to say you pay what I want or you don't get it. I can imagine Manchester City would like to pay £25m for Kyle, I can imagine that, but I am sure they knocked on Spurs' door and they were told this is the price. If you don't it then you don't get it.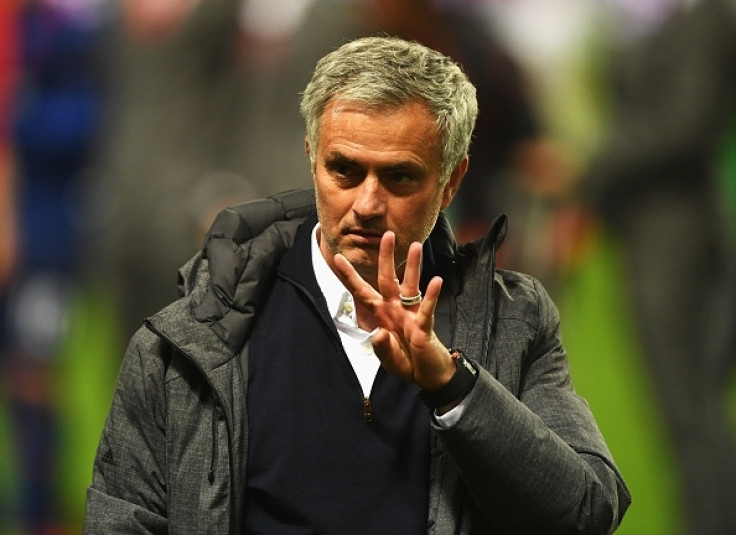 "Then you have the option to pay or the option to say no. The market will always be what people ask and what people pay. The strange thing is now I am used to seeing teams paying big amounts for big players," the Red Devils boss explained.
"Now, everybody is paying big amounts for good players. There is a difference between good players and big players. Now the figures are also really crazy for normal players."