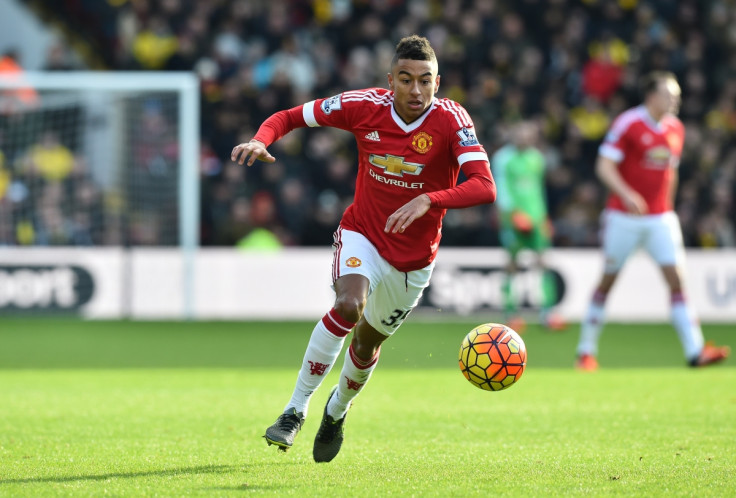 Manchester United manager Louis van Gaal's continual blooding of young players means the club will continue to attract the best home-grown talent, according to Under-21 coach Warren Joyce. The Dutch gaffer has handed opportunities to a host of young players this season amid the club's injury problems and Joyce believes it gives the Old Trafford side first pick on local players.
Sam Johnstone, Cameron Borthwick-Jackson, Sean Goss and Andreas Pereira have all been handed first-team opportunities this season, while Jesse Lingard has graduated from the academy into the England squad. Van Gaal appears unwilling to let up in his desire to hand chances to the club's academy stars and according to Joyce that will influence youngsters when choosing between them and rivals Manchester City.
"It's obviously massive for the club and young players," Joyce told the Manchester Evening News. "I'm sure all boys around Manchester must be looking and thinking if they do any good at Manchester United they will get a chance. We haven't got a lot of numbers so they do get a chance.
"They get worked, they get opportunities to train with the first team regularly and it's the same old adage: if you do well enough, you'll get a chance and if you do well enough when you're in, you'll keep there. I think Jesse's shown that this season."
Among the benefits for United's youth players is being given the chance to play alongside the seniors, contact which continues into games in the Under-21 Premier league. Sergio Romero, Marouane Fellaini and Nick Powell started the recent 3-2 win over Liverpool and regular exposure to this calibre of player will only enhance their abilities.
"To develop young players they've got to have a mix," the United coach added. "They've got to play with men and they've got to play against men. Sometimes in this league we don't play against enough men.
"The manager has played some players when they need games and it's good experience for the boys because they see proper pros, how they are, how they react, how they conduct themselves in the dressing room and on the pitch so I think that is a good education.
"It's obviously more difficult for [the senior players]. It's a test for them, what their attitude is like. It's OK saying you've got a good attitude but you find out when you drop down to these games. If you don't do it properly and focus for 90 minutes you can mug yourself off and that's the difficulty for those boys."