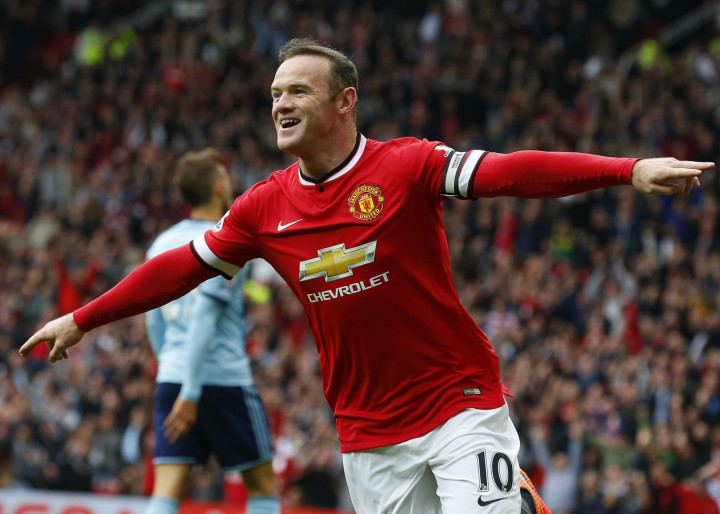 Former Manchester United captain Bryan Robson has revealed he has spoken to Wayne Rooney over his role as club skipper, warning him he will remain under more scrutiny than ever as he nears his return from suspension.
Rooney has missed United's last three Premier League games after being shown a straight red card for a challenge on West Ham United's Stewart Downing in late September.
Robson, who served as United captain between 1982 and 1994, believes Rooney remains one of the standout role models for those at the club but insists the striker must be wary of how much scrutiny he will remain under when he wears the captain's armband.
"The way Wayne goes about the game, works hard for his teammates and works hard for himself, it is an example of everyone," Robson told a Q&A session at Old Trafford.
"The one thing Wayne has to take on board is that he's under even more scrutiny now. We saw him get sent off recently and, as a captain, you can't be doing that. But Wayne knows that – I spoke with him at the training ground after the incident and he is well aware of it."
But despite his recent dismissal, Robson insists the 29-year-old has drastically curbed his wild streak in recent years, a trend he expects to continue as the former Everton star continues to lead the club in the coming years.
Robson said: "He's calmed down an awful lot in recent years. When he was 18 he hadn't matured; now it looks like he's beyond that. But in my mind I think he's done that because he's keen to impress, desperate to show people he cares. I don't think it'll happen again."
The England international is expected to make a return in the Manchester derby on Sunday 2 November at the Etihad Stadium.