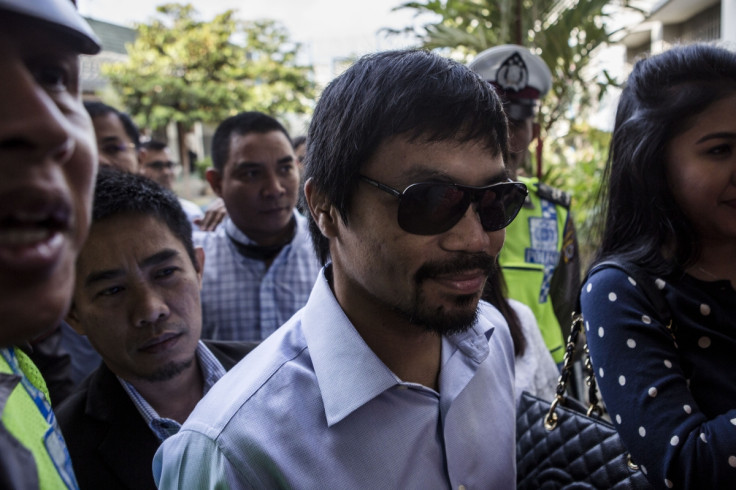 Manny Pacquaio has announced he will have one more fight next year before retiring from boxing. The 36-year-old, who last fought in May when he suffered defeat to Floyd Mayweather Jr, will leave the ring for the final time to focus on winning a seat in the Philippines senate in 2016.
"I think I'm ready. I've been in boxing for more than 20 years," he told ANC. "If you are a senator, your focus should only be your job and your family. I will have to give up the other things that require my attention."
Pacquiao is currently recovering from a torn rotator cuff suffered after his defeat to Mayweather. The welterweight is keen to secure a rematch, but the undefeated American vowed to retire from the sport in September following a routine victory over Andre Berto.
Amir Khan is another possible opponent for the Filipino. Pacquiao's agent Bob Arum recently told the Daily Telegraph he had opened negotiations with Khan's representatives for a possible showdown in Las Vegas, proposing possible fight dates at the end of February and the beginning of March.
Pacquiao made his professional debut in 1995, going on to fight some of the biggest names in boxing including Oscar De La Hoya, Ricky Hatton, Miguel Cotto and Mayweather. He has won world championships at seven different weights and boasts a record of 57 wins (38 by knockout), six losses and two draws.