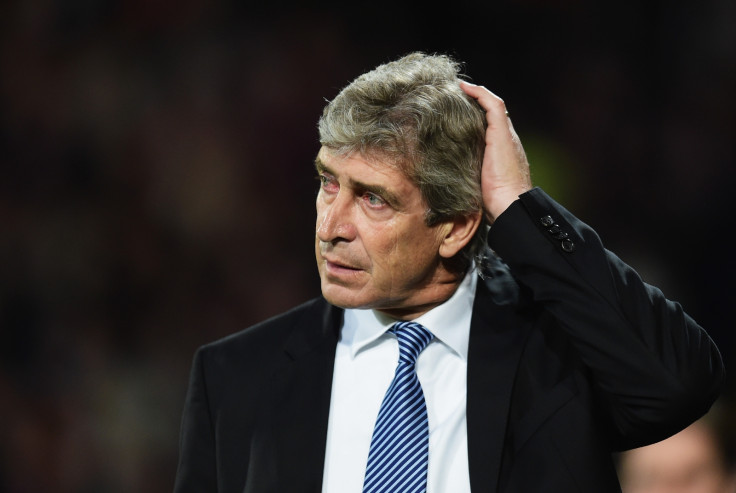 Manchester City manager Manuel Pellegrini believes that his side's European record does not deserve the scrutiny and criticism it receives because even the best in the business, like Sir Alex Ferguson has only won the Champions League "twice in 27 years". The Cityzens suffered a defeat at the hands of Juventus in their opening game which came under a lot of criticism from pundits given the amount of investment they have made in the squad.
City have failed to get past the round of 16 in the last few years following the change in ownership, mostly owing to the level of opposition they were faced against. They were twice squared against Barcelona while being pitted against the likes of Real Madrid and Borussia Dortmund in the group stages. They face Bayer Monchengladbach again this midweek and a loss here will be fatal to their chances of getting out of the group.
Pellegrini has failed to win the Champions League in his previous attempts with Real Madrid, Malaga or Villareal, but the Chilean is insistent that it is not as easy at it sounds. The Cityzens suffered their second straight defeat in the league to Tottenham Hotspur in a 4-1 thrashing at White Hart Lane, which saw them give up their top spot to Manchester United.
"History is good, but you don't win things because you have history," said Pellegrini, as quoted by the Mirror. "For me, what is important is the future. Not the past. And I am sure that Manchester City will win the Champions League in the future because the whole club works well.
"Manchester United, in the whole period of Sir Alex Ferguson, when he was the best manager in the club's history, only won the Champions League twice in 27 years.
"Even Barcelona had to wait 30 years. Real Madrid won many European titles in the beginning and then had to wait 28 or 29 years.
"Being a strong team is Europe must be our target, but not at the expense of the Premier League.
"One fake game in the Champions League and you can be out, while the Premier League is about the work you do over an entire year.
"Winning the Champions League must be be a target, but never an obsession," he added.