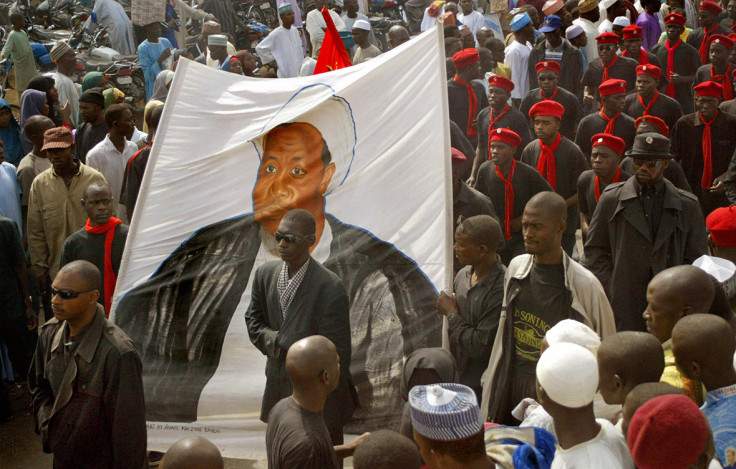 A number of people are feared dead as a result of clashes at a religious procession held by the Shia minority in northern Nigeria. Witnesses claimed police opened fire on people attending a march organised by the Islamic Movement of Nigeria (IMN) in Kano city, Kano state, on Monday (14 November).
Clashes erupted as police allegedly tried to stop the procession.
The death toll is not clear yet. The Premium Times website reported more than a dozen people, including a police officer were killed, while news agency AFP said at least 10 died.
Police commissioner Rabiu Yusuf was quoted by the BBC Hausa service as saying eight Shia marchers were killed and many others wounded.
A police member told AFP on conditions of anonymity that security forces opened fire because marchers "were becoming violent".
The clashes occurred one day after the IMN accused security forces of plotting to block its members to march to Zaria, in Kaduna state.
"Soldiers mounted a check point at the outskirts of Potiskum, Yobe state, probably to stop members of the Islamic Movement in Nigeria (IMN) from leaving the town to join others in this year's annual Arbaeen Trek to Zaria mourning the martyrdom of Imam Husain scheduled to commence from Kano this week," Ibrahim Musa, a spokesperson for the group, told the Premium Times.
Nigeria has come under fire for alleged violence used to quell Shia protests in the north of the country after IMN leader Sheikh Ibrahim Zakzaky and dozens of members of the movement were arrested earlier this year.
In April, Amnesty International accused the Nigerian army of committing large-scale unlawful killings in Zaria.
The NGO claimed soldiers "unlawfully" killed more than 350 men, women and children and buried them in mass graves in December 2015.
The report also claimed the Kaduna State authorities said that they admitted to burying about 347 bodies in a mass grave two days after the killings.
In an exclusive interview with IBTimes UK, the army denied the allegations and accused Amnesty of being biased.
---
Nigeria up close: Check out our Flipboard magazine
---