Lake Chad crisis: Nigeria's efforts to prioritise assistance 'encouraging'
IBTimes UK talks to Oxfam on humanitarian crisis in Lake Chad as millions have been displaced by Boko Haram.
Millions of people have been displaced in the Lake Chad region as a result of a seven-year-long violent insurgency by Boko Haram terrorists. The Islamist outfit – which originated in Borno state, northeastern Nigeria – is blamed for the death of at least 20,000 people since its insurgency became violent in 2009.
Boko Haram is renowned for setting entire villages alight, kidnapping thousands of people and using civilians as suicide bombers. Although the group originally carried out attacks in Nigeria, the conflict soon spilled over into neighbouring states Cameroon, Chad and Niger.
Nigeria's President Muhammadu Buhari, who vowed his administration would defeat Boko Haram – has repeatedly called for a global effort to tackle the humanitarian crisis in the Lake Chad water basin, which comprises Chad, Cameroon, Niger, and Nigeria – all countries affected by Boko Haram.
The region, one of the poorest areas of the world, is witnessing a deep humanitarian crisis exacerbated by the negative effects of climate change. At present, at least 2.6 million people have been displaced by Boko Haram and at least 6.3 million people are facing hunger.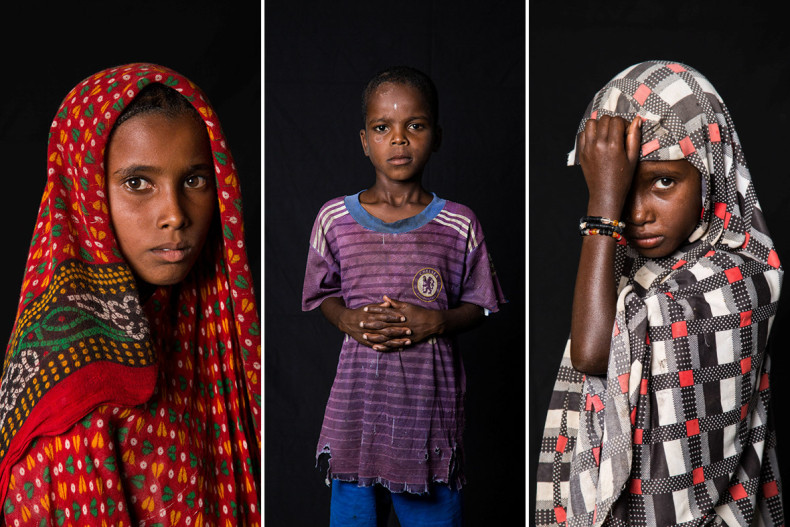 Nigeria's Inter-Ministerial Task Force
In addition to its own military operation Lafiya Dole, Nigeria is now leading a regional offensive – consisting of 8,700 troops from Nigeria, Niger, Chad, Cameroon and Benin – against Boko Haram.
The offensive has scored some successes, such as the recapture of key territories and the release of thousands of civilians held captive by the group.
In September, Buhari said Nigeria had built a "robust people-driven counter-terrorism strategy" that combines both a military strategy and a human rights-based approach "to help bring about rehabilitation, reintegration and reconstruction."
The leader made the comment as his country launched an "inter-ministerial task force" to tackle the humanitarian crisis in the northeast of the country, where 65,000 people are at risk of famine.
"Nigeria has been providing food support, reintegrated healthcare, shelter, psycho-social support and access to water and sanitation amenities for those in need. We are also engaging highly respected community and religious leaders to discourage vulnerable youth from being radicalized," Buhari said.
The move has been welcomed by humanitarian organisations including Oxfam, one of the NGOs currently assisting displaced people in the Lake Chad region.
"We coordinate with all humanitarian actors and governments in the region to make sure we reach as many people as possible," Kathryn Achilles, humanitarian campaigns manager at Oxfam, told IBTimes UK.
"Coordination is not always easy and can be challenging, but at least in Nigeria, the government has established what they call an 'inter-ministerial task force', which is a really encouraging sign of the government prioritising their response at a senior political level."
"The humanitarian consequences of the conflict are tremendous and we have to address those. We cannot just focus on the security side of things. We need to also focus on what is happening to the civilians and protect them, and provide them with the food, water and services that they need, but also provide them with security, so that can begin to return to normality as the security situation hopefully continues to improve," Achilles concluded.
---
Nigeria up close: Check out our Flipboard magazine
---
Lake Chad crisis in numbers
Displaced people: 2.6m, including people who fled their homes and refugees
Food insecurity: At least 6.3m, including 500,000 children. Of these, about 4m are in Nigeria, more than 2m in Niger, Chad and Cameroon. More than 65,000 people are already living in famine in pockets of northeast Nigeria. The UN children's agency Unicefestimated nearly 50,000 children in Borno alone, will die this year if they do not receive treatment.
Funds: The UN has appealed $559m (£451m) to cope with the crisis. 15 organisations in Nigeria are looking for $143m until the end of the year to provide life saving support such as food, water, shelter and safety.