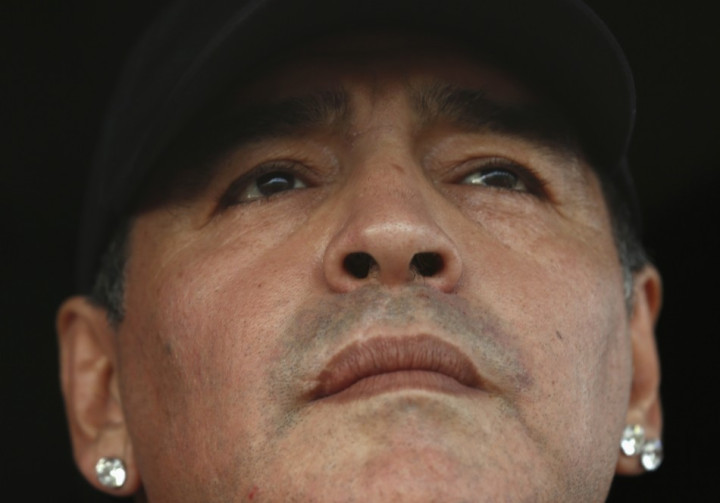 Football legend Diego Maradona has hit back at Fifa President Joseph Blatter, accusing him of taking "$4000m without doing anything".
The Argentina and former Barcelona star already accused Fifa of corruption after recent allegations published in the Sunday Times claimed Qatar secured the 2022 World Cup bid by buying the votes of delegates.
"I hope football would go back to being a fun game away from bribery and corruption. It is unfortunate that there are footballers within FIFA such as (UEFA president Michel) Platini, who have surrendered," Maradona lamented.
Maradona is just the latest to criticise Blatter's leadership of the global football body. He continued: "The multinational Fifa are lying.
"Bill Gates was rich because he earned the money, Blatter takes $4000m without doing anything! How can the winners of the World Cup only earn $35m if FIFA earn $4000m?," Maradona was quoted by AS.
Earlier this year other football notables like Romario also accused Blatter of corruption.
''We can't expect anything from FIFA, where we have a blackmailer called Valcke and a corrupt t***f and son of a b***h called Blatter.
"We have spent an absurd amount for the World Cup and going forward it will get even worse. Brazil has a lot of thieves, that's the truth. "
Meanwhile, Blatter recently defended Fifa decision to award Qatar hosting rights for 2022 claiming that the "Qatar allegations are racist".
"We've seen what the British press has published. I don't know what the reasoning is behind this but we must maintain unity. They want to destroy, not the game, but they want to destroy the institution, because our institution is strong, and is so strong we are sure they will not destroy it," he said.