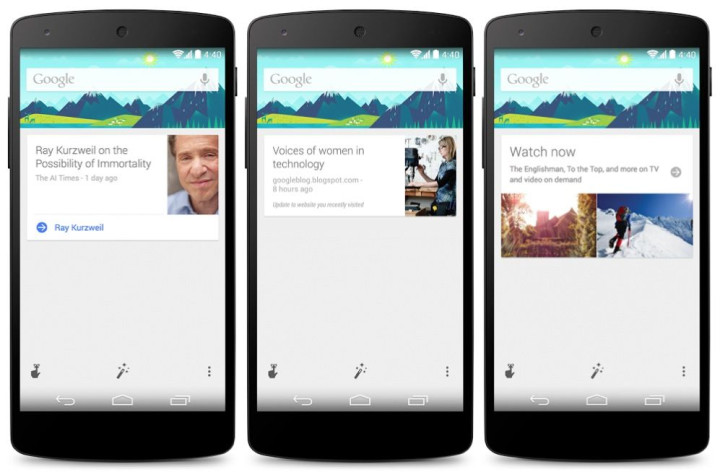 Google has been adding a lot to its Google Now feature, allowing it to slowly evolve into a core component of the Android OS.
Ahead of the 2014 FIFA World Cup, the company has been making changes to the service so that fans can keep track of their favourite national football teams.
Previous Addition
Only a few days ago, Google added World Cup information with some helpful Google Now cards. This allowed users to view scores and other information about their favorite teams.
Previously, if you searched for a particular club team, for instance Arsenal FC, related content would show up as a card in Google Now automatically. This allowed Arsenal fans to keep track of developments related to their favourite team. This same feature has now been added to national football teams as well.
Latest Addition
Google is now allowing fans to follow the action even closer. Users can now make sure that they get essential information on their favourite national teams. This can be done by going into the customise menu and manually adding your favourite teams.
Adding World Cup 2014 Schedule to Google Calendar
Here is the simplest way to add the entire World Cup 2014 schedule into your smartphone via Google Calendar. Check out simple, 3-step guide here to do it yourself. The highlight of the method happens to be that the matches are added into your calenedar in your native time zone, saving you a lot of trouble.