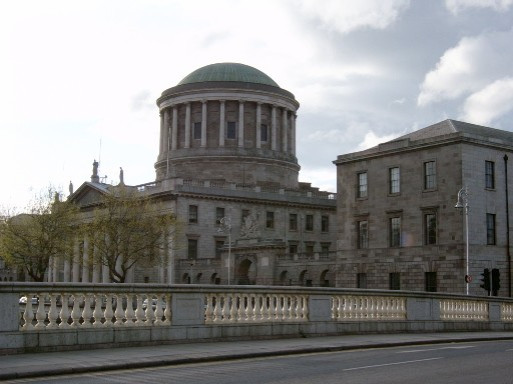 A woman from County Donegal has been awarded €2.8 million (£2.2 million) in damages after being sexually abused by her uncle for four years as a teenager.
Marcella Breslin, now 31, was sexually abused by Patrick Gillespie - her uncle-in-law and godfather - between the ages of 12 and 16.
Breslin sued Gillespie, 54, and was awarded the money by a High Court jury. She was awarded €1.2 million in exemplary damages, €1 million in aggravated damages and €600,000 general damages.
Gillespie is currently serving a 10-year prison sentence, with three years suspended, after his initial conviction for the rape and sexual assault of Breslin in 2008. He did not participate in proceedings.
The abuse began as inappropriate touching but escalated to rape over the years. Breslin said she did what she could to prevent the abuse, but was overpowered by her uncle both physically and emotionally.
She was regularly assaulted at Gillespie's home and once at her grandmother's house. He would also pick her up and take her to a forest to rape her before taking her home again.
Eventually, at the age of 16, Breslin attempted to take her own life. The case against Gillespie also caused a family rift.
Breslin said she suffered personal injuries, loss and damage as a result of the abuse.
She said: "I would meet my friend after and she would be trying to decide what to wear. I was thinking I wish that was all of my problems."
Her case opened yesterday before Justice Elizabeth Dunne. The jury consisted of nine men and three women.
When Gillespie was found guilty in 2008, Ms Justince Dunne said his crimes represented an "appalling breach of trust".