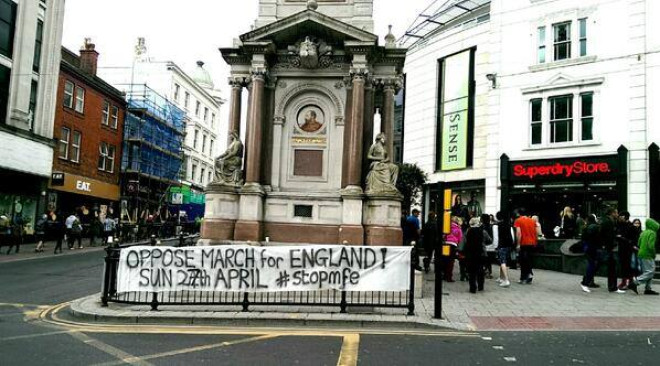 Brighton is again bracing itself on Sunday as rival marches descend on the town. The annual 'March for England' (MfE), organised by 'patriots' but believed to attract far-right groups like the EDL (a charge MfE denies), will march in what they insist is just a celebration of English heritage.
Meanwhile groups like Unite against Fascism (UaF) will mount a counter-demonstration "to show the racist MfE that they are not welcome in brighton" (sic). A petition has also been signed by organisations and individuals including trade unions, the local council and Caroline Lucas MP which states:
"When groups like this (MfE) come to Brighton it is because our multicultural city in all its diversity proves that their own doctrine of hate is wrong, and they want to damage our unity. That is why we stand together: black, white and Asian; people of all faiths and of no faith; trade unionists; people of different political persuasions; University, school and college students; people of all abilities; whatever our sexuality."
Last year saw the city grind to a halt as a £500,000 police operation struggled to keep demonstrators and anti-fascist groups apart. As well as violent running street battles, traders were left counting their losses as large areas of the city shut down for the day. This year the police will again endeavour to separate the rival groups while attempting to ensure local people aren't inconvenienced: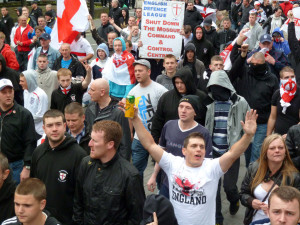 "The aim of the group is to work with residents, businesses and visitors to keep people safe, reduce tensions around the march and to keep people updated about how events on this date might impact them."
Meanwhile as fascists and anti-fascists march and attempt to outdo one another in the propaganda stakes, it seems many locals in Brighton just want to be left alone. As one local said on Twitter:
"Two groups of blokes who just want a brawl and shout opposing words at each other while the rest of the population would like to enjoy the weekend in town. Can't they go and do their play fighting and chanting in a farmers field somewhere and pay for the privilege. It's tiresome. The majority of the public don't give a toss about either group."
LIVE FEED OF THE MARCH BELOW