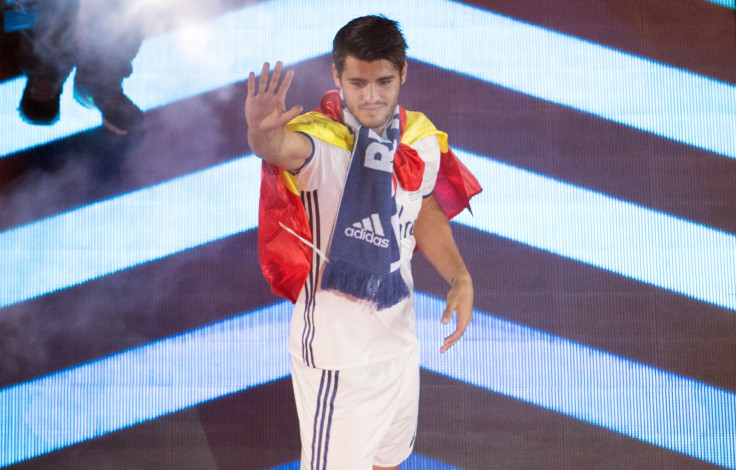 Manchester United striker Marcus Rashford approves of the club's pursuit of Real Madrid forward Alvaro Morata despite the move potentially impacting on his opportunities at Old Trafford next season.
With Zlatan Ibrahimovic expected to miss the start of the new campaign and Wayne Rooney likely to leave the club, manager Jose Mourinho has seemingly made the addition of a new frontman his priority this summer.
The Europa League and English Football League Cup winners have abandoned attempts to sign Atletico Madrid striker Antoine Griezmann, with Morata having emerged as Mourinho's preferred target.
The Daily Telegraph understand that an initial offer for the Spain international of £52m ($67m, €59.5m) has been rejected.
Twelve-time European champions Real are understood to be demanding a fee of around £78m to part with Morata, who scored 20 goals and made six assists in all competitions for Zinedine Zidane's side despite rarely being first choice. He joined Real from Juventus last summer and went on to make just 14 La Liga starts last term.
Should Morata indeed move to United then the signing is likely to impact on Rashford, who did play 53 times last season but was notably second choice whenever Ibrahimovic was fit and available. The same fate could befall the 19-year-old next term if a new attacker arrives, but the teenager is unperturbed and says competition for places will only make United stronger.
"At a big club you are going to attract big players and that's what we want," Rashford told Sky Sports. "Anyone who can come in and help the club win trophies, which is the ultimate aim, they are the players we want to bring in. Good competition is important if you want to be successful."
Rashford's rise from youth team protégé to first team regular for United and England has been meteoric. He ended his full senior campaign with 11 goals and three major trophies and though he will not feature for the England Under-21s at the European Championship, the senior side will benefit from his presence in the upcoming internationals against Scotland and France.
And according to the forward, his success has been primarily down to the influence of experienced figures around him at United, where Ibrahimovic and Rooney are on hand to lend advice and guidance.
"The way they (Ibrahimovic and Rooney) think, their mentality towards the game, they are the biggest things that I can take from their game," Rashford added. "I think with those type of players, whether they are here for the next five years or however long they are here for, you never stop learning from them."