Marcus Rashford is "rotting" on the wing for Manchester United, according to Ian Wright. The former Arsenal striker believes the 19-year-old star ought to be deployed in a central position, suggesting Jose Mourinho is currently failing to get the most from United's teenage talent.
Rashford burst on the scene earlier this year, playing and scoring as United's central striker towards the end of the previous campaign. His eye-catching performances for the Reds led to his surprise selection for Euro 2016, where he was one of few England players who enhanced his reputation during the tournament.
Since the start of this season, however, Rashford has largely played as a winger, providing support to United's top goalscorer Zlatan Ibrahimovic. But Wright has implored Mourinho to play Rashford – who was on the bench for the Reds' 3-1 win against Swansea City – through the middle for United.
"Why is Marcus Rashford playing on the wing? He is a goal-scorer," the former Arsenal striker told The Sun's Football Podcast. "He has good movement and he can finish. They've left him on the wing and he's rotting out there."
This come shortly after Wright claimed that many of United's Premier League rivals would have resisted the temptation to sign Ibrahimovic, who joined the Old Trafford club on a free transfer during the summer transfer window. The Arsenal legend said that with the 35-year-old star in their side, United lack the same dynamism of the teams competing for the Premier League title.
"When you look at him, his all-round play has just not been good enough. His movement has not been great, I'm going to be totally honest, I'm not sure too many other teams would have signed him, even on a free," Wright previously told The Sun.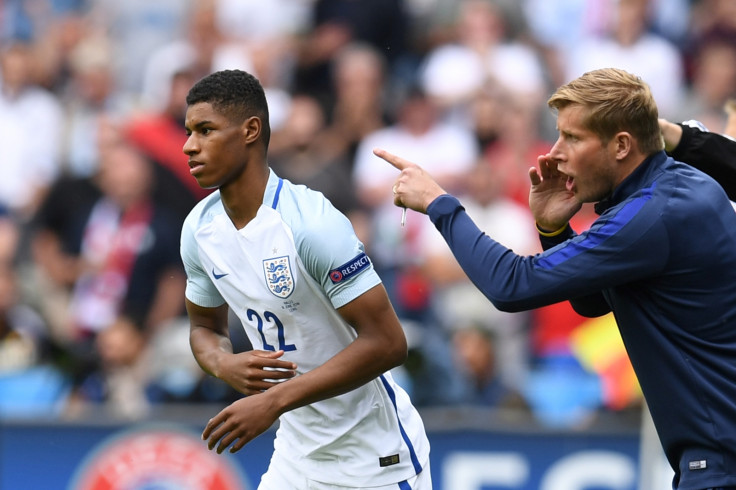 "You look at the way Man City are playing, the way Chelsea are playing, Liverpool, Arsenal, Spurs, all vibrant, teams with pace and exuberance. And you look at Man United, it's slow, and he's got a massive part to play in that. I've not seen Ibra play well for 10-15 games, and Man United need it, especially the way they are playing."