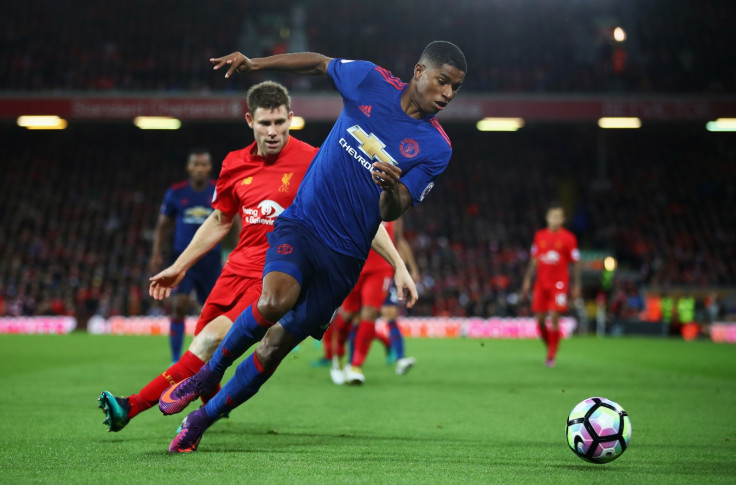 Manchester United manager Jose Mourinho would oppose Marcus Rashford playing at the European Under-21 championships next summer if he becomes a regular in the senior national team. The 18-year-old striker has represented both sides this season – but Mourinho does not feel it would make sense for Rashford to go to the tournament if he becomes a permanent fixture in the full England team.
However, the United boss stressed it was premature to discuss the issue so early in the campaign, admitting that a lot can change between now and the start of the European Under-21 championships.
"We are in mid-October, the Championships will be in the summer," said the United boss, according to The Mirror. "I think we have to wait and see what happens until then.
"Because if the player becomes a regular in the A national team, if you want to call it that. If he becomes a regular in the A national team and established, then to say it is important for his development with the Under-21s, makes no sense."
Mourinho said that having established himself in the United first team, Rashford will not be demoted to the club's Under-23 side, even if they played a must-win game. The Portuguese coach hopes the same logic is applied to the England national team.
"It's the same that he's a regular here with us, and then we are going to play him in the Under-23 championship because we want to beat somebody and he can give us a help in that," the United manager reflected.
"Let's see what happens. If he's an Under-21 player in the national team, then he is an Under-21 player and there is no discussion about that. But if he becomes a regular choice for Gareth Southgate in the first team, then we have to speak because we don't want him going."