Margareta Pagano: Andy Haldane's wisdom rings true as interest rates stay static on 'Stuck Thursday'
Phew, thank goodness for that: the Bank of England's Super Thursday turned out to be Stuck Thursday after all. "Stuck" was the name given by the bank's chief economist, Andy Haldane, to the speech he gave in June in which he broke cover to claim there was no rush to raise interest rates.
Even more pertinently, he said the next move could be just as likely to be down as up. Haldane's named his speech after a children's book about a kite stuck in a tree by children's writer Oliver Jeffers, and used the image to warn of his fears that moves to tighten monetary policy too soon are dangerous if then you are forced to correct course – using US history to show how the smallest moves can have the biggest consequences.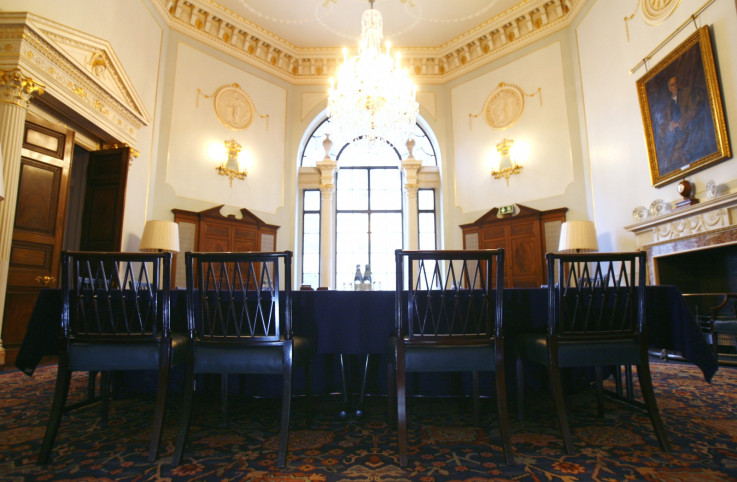 'Haldane was right then and the MPC was right now not to vote for a rise at the August meeting'
Reuters
As Haldane warned, a policy of "early lift-off" of interest rates from their all-time low "could be self-defeating" and would risk generating the very recession today it was seeking to insure against tomorrow.
It's worth repeating what the BoE's economist said because nothing has changed since he wrote his eminently sensible words two months ago: that current economic factors act as a "glue sticking interest rates to their floor".
Haldane said: "Trying too hard to unstick interest rates, or doing so too quickly, also runs the risk of making a difficult situation worse. It runs 1937 risk. That is one reason why the glue holding interest rates to their floor has remained so strong. And it is why I feel no immediate need to loosen that glue."
Haldane was right then and the MPC was right now not to vote for a rise at the August meeting. Staying stuck in the tree like the kite until at least 2016 is infinitely better. What was even better news about the MPC vote, though, was that only one out of the nine members – Ian McCafferty – voted for a 0.25% rise even though two others had been expected to join him as hawks.
Clearly they too have seen the light that, despite some signs of wage growth and productivity rises, the recovery is still fragile while global risks in China and Greece could strike anytime. As Haldane noted on worries that pay growth may push up inflation: "One swallow does not a summer make... Wage growth is causing some fluttering, but not in this dovecote."
What about the homeowners?
What economists have failed to mention in their rush to push through a rise is the impact higher rates would have on hundreds of thousands of UK homeowners, which could lead to pricing them out of their dovecotes; or the impact on the few youngsters who have managed to get themselves on to the housing ladder.
As usual, most economists (Haldane being one of the few exceptions) and media commentators made the wrong call about the MPC vote. Happily for us, most employers and unions got it right about sticking where we are. John Longworth, director general of the British Chambers of Commerce, deserves a mention for his punchiness in describing rate rises as "rash, premature and foolhardy". His comment that familiarity with low interest rates has perhaps bred such contempt when it comes to the importance of keeping low rates in the present circumstances was particularly thoughtful.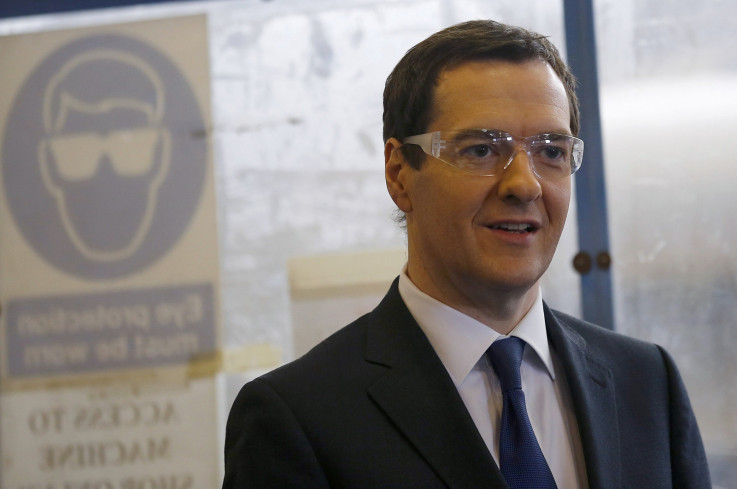 'George Osborne has done much to reform how we can money out of our pensions'
Getty
Longworth was right in pointing out that with sterling strong, export growth stalling and government cuts, rate increases could potentially stifle manufacturing growth and dampen consumer demand. It was good to see the TUC agreeing with him, and industry and unions on the same side.
Of course, there are downsides to low interest rates: borrowers borrowing too much and savers earning too little on their savings. But there are other alternatives to catch these kites without letting them fly too high. That's what policy-makers should be looking at now.
First, if the bank and the government are truly concerned that consumers are taking on too much debt, they should be looking at other ways to curb their appetite, such as tougher credit card regulations. It's not just the more outrageous payday lenders who charge an arm and a leg but the high-street banks too without sufficient security.
Interest rates maybe at an all time low for the retail banks, which are borrowing at base rate (the banks are in effect being subsidised) but they most certainly are not at historic lows for mortgage holders or small businesses: mortgage rates are still averaging 5%, while loans to SMEs are in the double digits and an unarranged borrowing rate for a small business with Barclays is 29.5%.
Second, and trickier, is helping savers earn more with their money. This should start with a fundamental shake-up of pensions, how we save, and how investing in equity can be made more tax efficient for everyone; not just the wealthy few. George Osborne has done much to reform how we can money out of our pensions but not enough work has been done to look at finding new incentives to get people to put more money; earlier in their lives and for longer. Time for some blue-sky thinking, and flying a kite or two.
Margareta Pagano is a business journalist who writes for the Independent and the Financial News. Follow her on Twitter @maggiepagano.