It's a funny old world when vandals can inject more life back into a Welsh high street in a matter of days than any number of high-level Mary Portas-led government reviews.
But that's what the crooks in Cardigan have achieved by smashing car-parking meters in the small market town and stealing the lolly. Luckily, as it turns out, Cardigan County Council couldn't find the £22,500 to repair the machines, so the town was left without any parking meters.
The result? Small shop-owners report that trade soared by around 50% within days of the 'free' parking overhaul, and that local shoppers were staying in the town much longer to have coffee and browse, as well as buying from more shops than usual.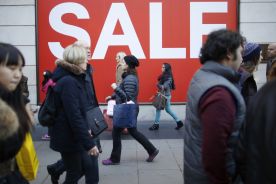 More pertinently, the Cardigan factor has triggered a wave of grass roots activism with local politicians and tradesmen around the country demanding that their councils look at similar free-parking measures - without the vandalism.
Even Marcus Jones, the new high street minister, has said councils should consider ripping out the meters. And word is spreading like wild-fire.
I bumped into Heather Asker, the Mayoress of Saffron Walden – my local town – the day after the Cardigan story broke and she told me emails flooded her inbox overnight from retailers and councillors urging her to drive a council review of measures to boost trade in the town.
Asker, councillor for the new Residents 4 Uttlesford party and who also stood for parliament at the last election, is already on the case.
She says sorting out the town's car parking is a priority and the council will work with shop owners to come up with measures.
"Everything is up for grabs. Options could range from free parking for a number of hours a day or maybe paying on exit. All the evidence shows that shoppers don't like having a set time limit; it stops them enjoying themselves while shopping or doing the unexpected like having a cup of coffee with friends," says Asker.
Saffron Walden is precisely the sort of town that needs a boost; it's a delightful and wealthy 12th market town that attracts many visitors and shoppers because of its magnificent church, medieval buildings, and a relatively high number of independent shops.
Yet even so, the high street is choc-a-bloc with charity shops – 11 at the last count – and many boarded up premises with 'To Let' signs hanging over the doors. Like in so many other small town centres, there's been an influx of big brands muscling their way in, such as Monsoon and Subway, elbowing out the independents that cannot keep up with extortionate business rents and rates.
An enormous, souped up Waitrose is about to re-open in the middle of the town but footfall has already fallen sharply as its free car park for customers has been closed during construction.
There's more competition with a new Aldi just opened to juxtapose the Tesco on the other side of town; both of which have free parking so shoppers have no need to visit the centre.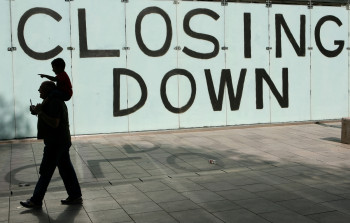 Asker is in no doubt that shoppers are put off by the town's strict parking regime but says there are a number of tricky issues that need to be resolved as free parking is not cost-free.
As she says, if all car parks are free then what's to stop all the town's employees from parking for nothing while they work? And how will Uttlesford District Council, which makes £500,000 a year from the Saffron Walden car parks, pay for the upkeep of the parking areas? Nationally, local councils will make a record £687m from parking this year.
They are good questions; but issues can be worked around with imaginative thought. For example, employers could be asked to pay towards parking for their employees through the rates system or a subsidized annual charge. Also, if the Cardigan experience is mirrored throughout the country, trade in towns will go up, more shops are likely to open, and income earned from rates will go up.
There are other ideas; local shoppers could pay £100 or so for an annual season ticket giving them a certain number of hours per year, or parking could be free for part of the day, as nearby town Bury St Edmunds has done.
Councils need to get serious about saving their town centres: 40,000 shops in the UK stand empty and less than half of all shopping now takes place on the country's 5,400 high streets.
Some 95% of all groceries are now bought in the UK's 8,000 supermarkets – in which a third of total space is devoted to other goods.
So free parking - or more flexible parking - is a no-brainer if councils are serious about bringing life back to the high street. Then traffic wardens can be re-employed as parking assistants.
Just imagine, men and women who help you find a parking space rather than menace the streets with their newfangled cameras and grumpiness. Now that would make shoppers smile and maybe stick around a little longer.
---
Margareta Pagano is a business journalist who writes for the Independent and the Financial News. Follow her on Twitter @maggiepagano.
---