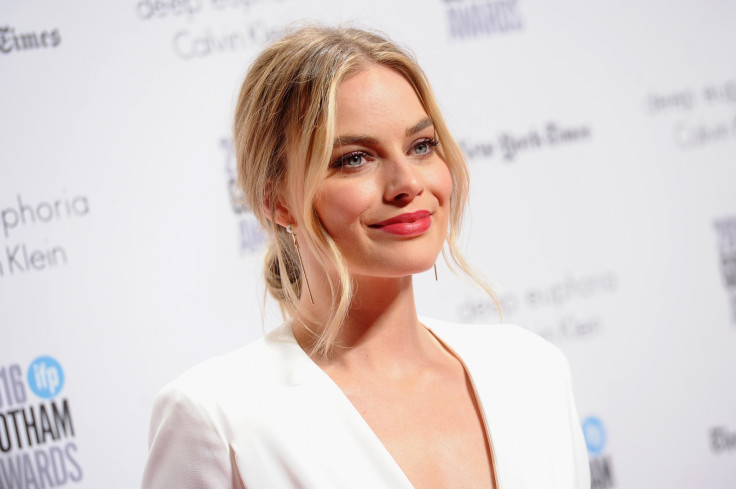 Congratulations are in order for actress Margot Robbie and her filmmaker partner Tom Ackerley who reportedly got married over the weekend. The Suicide Squad actress is said to have flown back to her native Australia for the secret wedding ceremony, which was attended by their friends and family.
Days before the nuptials, Robbie, 26, was seen arriving at Gold Coast airport wearing a "Say I Do Down Under" T-shirt in support of same-sex marriages. According to local reports, the couple chose to tie the knot near Robbie's hometown of Dalby while a wedding guest is said to have shared a photo from popular wedding venue Harvest Newrybar in Byron Bay on 18 December.
Amongst the wedding party were Robbie's brothers Cameron and Lachlan while her sister Anya reportedly served as maid of honour. Due to her allegedly estranged relationship with her father, the Wolf Of Wall Street star was also said to have been walked down the aisle by her mother Sarie Kessler.
Neither Robbie nor Ackerley have confirmed their nuptials but tidbits from the ceremony have emerged on social media. In a photo believed to have been shared from the wedding, Robbie's brother Cameron can be seen posing with a group of the actress' friends along with the caption: "The joys holiday travels; loving families being reunited, gift giving, great food and then."
Robbie began dating the filmmaker three years ago and the couple reportedly got engaged earlier in 2016. Explaining their decision to tie the knot Down Under, a source told Australian publication Woman's Day: "The Gold Coast was somewhere she always wanted to get married, given it's where she was raised as a kid, on her grandparents' farm."
The insider continued: "Tom initially wanted to get married in the UK, but he knows how much it means to Margot to tie the knot on home soil and how special it is for her, so he didn't put up much of a fight. They decided to marry around Christmas so they could spend time with both their families afterwards, which they've never done before."
Robbie has made no secret of her desire to settle down and admitted she was keen to raise a family in her home country. The actress previously said on The Project: "They'll be here. The kids will be in Australia. He loves Australia. He's like, 'I don't know why anyone leaves Australia'."