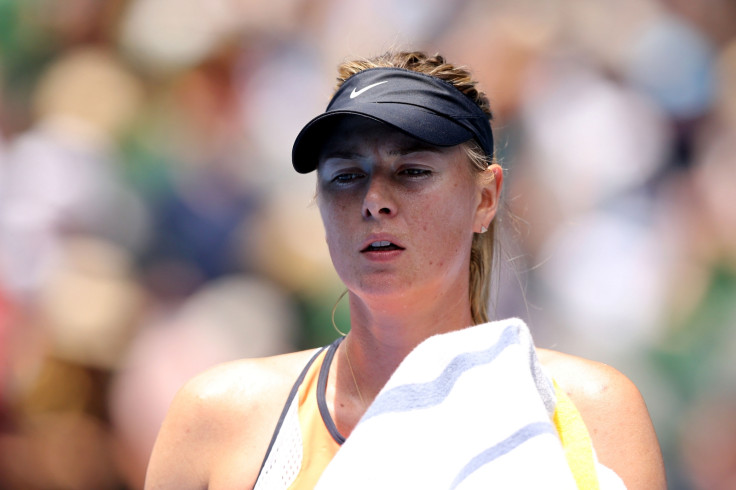 The Court of Arbitration for Sport (CAS) has confirmed that Maria Sharapova will discover in the first week of October if her two-year doping ban will be overturned. The five-time Grand Slam champion tested positive for meldonium at the 2016 Australian Open, but is seeking to have her ban quashed.
The 29-year-old Russian has consistently maintained she never took the drug with the intention of cheating and claimed she had instead been using it to treat various health problems since 2006. Meldonium was only added to the banned list of supplements by the World Anti-Doping Agency (Wada) in January 2016, yet Sharapova claims she was unaware she had been violating the rules because the drug is often referred to by another name.
Following her suspension in March, Sharapova released a statement that addressed her failed test. She said: "I received a letter from the International Tennis Federation (ITF) that I failed a drugs test at the Australian Open.
"I take full responsibility for it. For the past 10 years, I have been given a medicine called Mildronate by my family doctor and a few days ago, after I received the ITF letter, I found out that it also has another name of Meldonium which I did not know.
"It is very important for you to understand that for 10 years, this medicine was not on Wada's banned list and I had legally been taking the medicine for the past 10 years.
"But on January 1st, the rules changed and Meldonium became a prohibited substance which I had not known. I was given this medicine by my doctor for several health issues that I was having in 2006."
Sharapova was banned for two years by the ITF in June, a decision over which she subsequently appealed to the CAS. The Russian — who is one of the highest-earning athletes in the world — is hoping to either have her ban reduced or overturned outright on appeal.