French presidential candidate Marine Le Pen has refused to meet the 31 January deadline to repay funds to the European Parliament.
The lawmaking institution is seeking to recover €339,000 (£289,000) from the leader of the Front National, who is also a member of the European Parliament. An investigation by the anti-fraud watchdog OLAF found one of Le Pen's assistant was receiving a stipend as a parliamentary assistant while actually working at the Front National's party headquarters in Paris.
The parliament demanded an initial repayment of almost €300,000 (£257,000), but the far-right party leader was steadfast in her refusal to pay back the funds, rejecting the allegation of misuse. "I formally contest this unilateral and illegal decision", she told AFP.
Taking the chance to sneer at her rival, centre-right presidential candidate François Fillon, who is engulfed in a scandal over payments made to his family members, she added: "In order to reimburse, I'd have had to have received the funds, but my name isn't François Fillon."
For Le Pen, the news spells for financial trouble at a time when the candidate is struggling to finance her presidential campaign. Having missed the deadline for the reimbursement, Le Pen faces a pay cut of as much as half of her salary as an MEP, which her opponents estimate to be €11,000 a month. Le Pen faces a second repayment deadline of €41,554 by 28 February for wages paid to her bodyguard.
In October, her lawyer had denounced the investigation as a "political manouvre" against Le Pen. "How can the work of an MEP and her activities be separated from those of the president of a major political party?" he asked.
The investigation however found that Le Pen's assistant was unable to prove she continually resided in Belgium, or indeed regularly worked in Brussels, as stipulated in the contract with the European Parliament.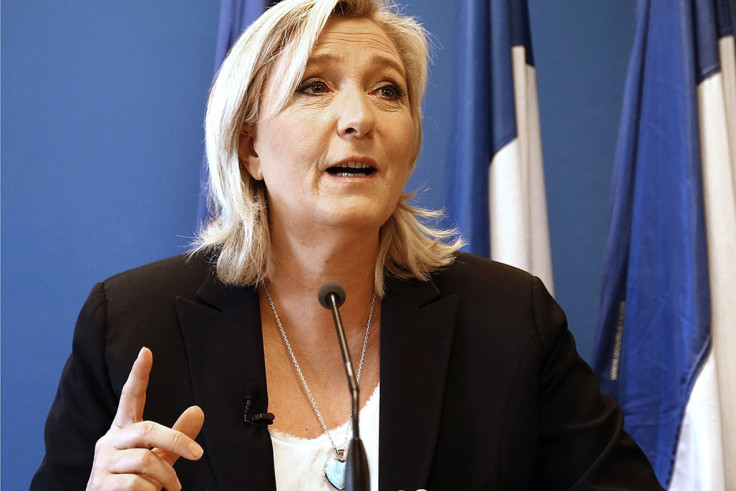 A similar scandal involving the misuse of funds meant for parliamentary activities for operations at the national party level also engulfed Ukip. The electoral commission launched an investigation in November to probe whether the party pocketed €500,000 (£425,000) of European taxpayers' money for political campaigns in the UK.
The European Parliament demanded the party to repay almost £150,000 of the funds intended for EU activities. The party would also face a possible fine up to £20,000 if it was judged to have accepted "impermissible donations".