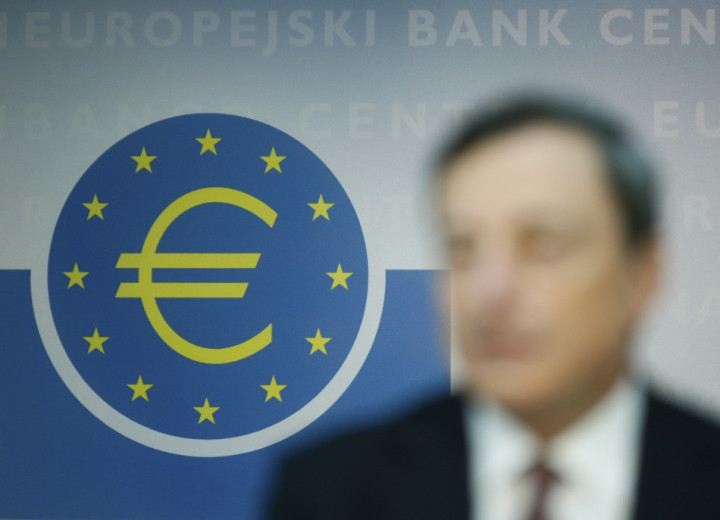 Finance ministers from the eurozone meeting in Luxembourg will tackle the issue of plugging the holes which are likely to be revealed by the European Central Bank's health checks in 2014.
The International Monetary Fund recently suggested that Italian and Spanish banks alone face €230bn (£194bn, $310bn) of losses on credit to companies in the next two years.
Eurozone authorities are managing the repair of the continent's biggest banks that have not fully recovered from the financial crisis.
European central banks, governments and financial institutions are looking for ways to prevent banks from threatening economic stability and requiring rescue from taxpayers in the future.
The European Banking Authority (EBA) revealed in September that the bloc's lenders lag way behind their American counterparts in clearing up their fragile balance sheets. In fact, the continent's banks have a €70bn capital black hole.
The EBA, which is charged with the task of assessing the capital health of European financial institutions, is working with the European Central Bank (ECB) to make sure banks become fully compliant with Basel III regulations.
New rules stipulate that banks must hold more reserve capital, worth 7% of their assets, in order to withstand potential economic shocks and therefore prevent future government bailouts,
The regulation are pegged to come into force in 2019.
Playing Down Concerns?
Key officials from the eurozone have recently downplayed any concerns about the stability of the euro tied to its banking sector.
Yves Mersch, who sits on the ECB'S Executive Board, made such sentiments clear at an event at the Bridge Forum Dialogue in October.
He said that the health of banks on the periphery of the eurozone was not a concern.
"Banks in the south already have a lot of transparency behind them," he said.
Mersch went on to claim that periphery eurozone banks have undergone quality-asset reviews over the past year from the private sector and no new holes should be uncovered on their balance sheets.
Even ECB president Mario Draghi defended the integrity of the euro at a major speech in the US.
"In the dark days of the crisis, many commentators on this side of the Atlantic looked at the euro area and were convinced that it would fail. They were wrong."