Australia: Man Arrested for Murder of Gigolo 'Vampire' Rapist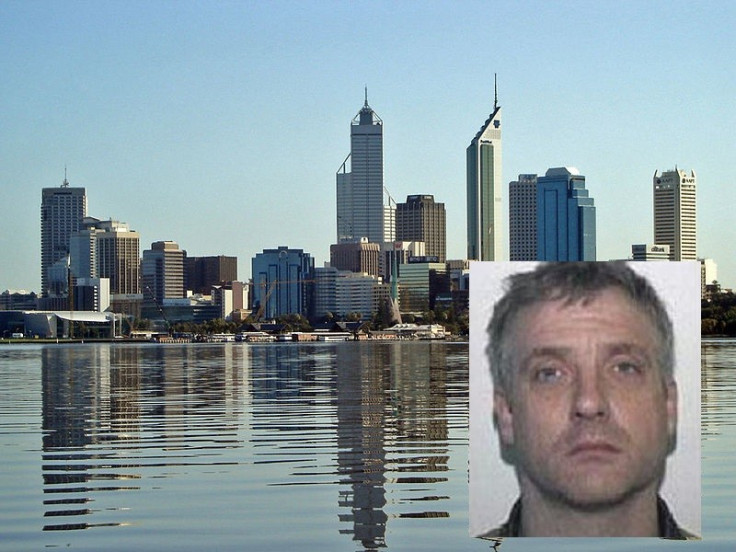 A man in Australia has been arrested for the 2003 murder of Shane Chartres-Abbot, a male gigolo and self-professed vampire.
Mark Adrian Perry, 45, who has been on the run for a decade for Chartres-Abbott's murder, was arrested in a Perth suburb factory.
He has been charged with murder and will appear in court in Victoria later this week.
Chartres-Abbot was shot dead outside his home in 2003 while standing trial for rape and assault. The 29-year-old, who worked as a gigolo, raped a woman who also worked in the sex industry at a hotel in 2002. During the vicious attack, he bit off part of her tongue.
She was found unconscious and covered in blood in the shower by staff. Chartres-Abbot told police he was a 200-year-old vampire who needed to drink blood to survive.
During the trial, his defence lawyer said someone else attacked her for warning Chartres-Abbot he was going to be killed in a snuff film. The victim's blood was found on his clothes and he was also found in possession of her phone.
Revenge killing
He was shot dead on the day he was due to appear in court for the rape and assault trial.
Perry was the ex-boyfriend of the woman Chartres-Abbot attacked and it is thought he orchestrated the murder with the help of others - two other men are currently in prison for their part in the murder.
It is thought he hired a man, known as JP, to kill Chartres-Abbot in revenge for the attack. At a hearing in March, Crown prosecutor Andrew Tinney said the murder was "carefully planned, brazen and carried out with frightening brutality".
Perry has not been seen in public since 2007. Police described him as a master of disguise.
In 2009, a $1m (£65,000) reward was offered for information leading to Perry's arrest. It is not known if anyone has collected the money.
© Copyright IBTimes 2023. All rights reserved.