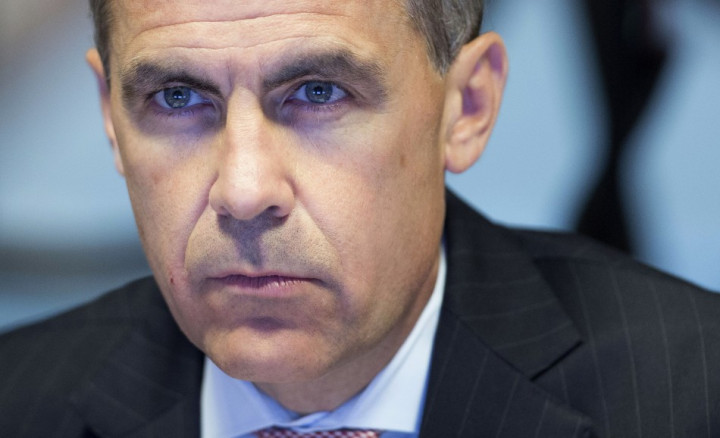 Bank of England Governor Mark Carney led policymakers to a unanimous vote on holding the key interest rate at a record-low, having already guided markets that any increase would be a long way off.
Minutes from the Monetary Policy Committee's (MPC) July meeting, Carney's first as governor, showed it will keep rates low although there has been a sudden rise in interest rates across the world. In particular, US has seen a rise as Federal Reserve chairman Ben Bernanke warned that the country's enormous quantitative easing (QE) programme would be tapered towards the end of the year.
"Taken in isolation, this increase in interest rates represented an unwelcome tightening in monetary conditions that, were it to persist, would risk hampering the emerging recovery," said the BoE minutes.
"Given that, the Committee agreed that it was important to communicate that the implied rise in the expected future path of Bank Rate had not been warranted by the recent developments in the domestic economy."
The MPC also voted unanimously to keep the target value of its gilt-purchasing QE programme at £375bn (€433bn, $569bn), as data from the UK economy started to pick up.
UK Economy on the Mend
Private service sector studies show output expanding at a quicker pace than anticipated in the second quarter.
A monthly GDP estimate from the National Institute for Economic and Social Research (NIESR) predicts that because of the improving service sector, economic growth accelerated to 0.6% in the three months to June.
Furthermore, output has returned to growth in the construction and manufacturing sectors during the second quarter.
"Developments on the month had signalled that the recovery was becoming more firmly established, with further rises in business survey indicators of activity and employment, signs of a greater willingness to spend on the part of consumers, and a continuing recovery in the housing market," said the BoE minutes.
"The current rate of growth was not yet sufficient to begin to close the economy's margin of spare capacity, but there was reason to believe that the recovery might gain pace in the second half of the year as confidence improved."
However, further stimulus from the BoE was hinted at during the meeting, even if it was not through the existing QE programme.
"An expansion of the asset purchase programme remained one means of injecting stimulus, but the Committee would be investigating other options during the month, and it was therefore sensible not to initiate an expansion at this meeting," said the minutes.
"Given the already large size of the asset purchase programme, there was merit in pursuing a mixed strategy with regards to the different policy instruments at the Committee's disposal.
"The Committee's August response to the requirement in its remit to assess the merits of forward guidance and intermediate thresholds would shed light on both the quantum of additional stimulus required and the form it should take."