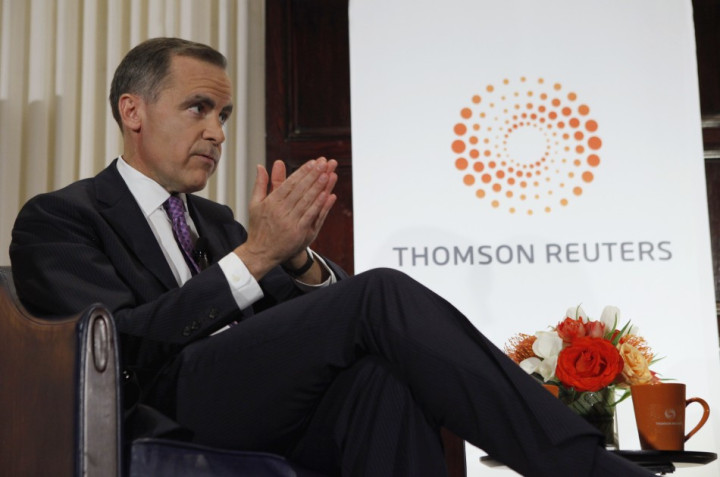 Britain's economy is still in "crisis" and the Bank of England cannot create the sustainable long-term growth it needs to recover from its malaise, the incoming governor Mark Carney has said.
Carney's comments to Reuters appear to support Chancellor George Osborne's fiscal strategy after the International Monetary Fund (IMF) slashed its 2013 growth forecast for the UK economy and urged the finance minister to ease-up on short-term public austerity else risk dragging the country further down into the mire
"If we want to talk about ultimate sources of growth, sustainable fiscal policy is a necessary condition," said Carney, who takes up the BoE governor role in June, adding "sustainable growth comes from the private sector".
"Can central banks provide sustainable growth? No, they can help with the transition. They can't deliver long-term growth. That needs to come through true fiscal adjustments and necessary structural reforms."
In the IMF's World Economic Outlook report, the UK growth estimate for 2013 was cut to 0.7 percent, down from 1 percent.
The IMF said that because of the UK's demand problem "consideration should be given to greater near-term flexibility in the fiscal adjustment".
Osborne has stuck rigidly to his austerity programme of cuts to public spending insisting it is the only way to maintain the UK's fiscal credibility and erase the structural deficit in the Treasury's finances left behind by the previous Labour administration.
However, weak domestic output and falling tax receipts has led to spiralling public debt, which Osborne predicts will peak as a portion of GDP at 85.6 percent in 2016/17 before it starts to fall.
This is two years later than the target the chancellor had originally set himself, as the economy seriously underperformed against initial expectations.
Christine Lagarde, the IMF managing director, is putting pressure on Osborne to slow down his fiscal austerity programme because of the economy's poor performance.
"We have said that should growth abate then there should be consideration to adjusting by slowing the pace," she told a press conference.
"The growth numbers are certainly not particularly good."
The Financial Times reported Osborne's aides as saying the chancellor would "aggressively" defend his fiscal policy against Lagarde and the IMF's attacks.
---
Follow @shanecroucher