Mark Carney should stop playing politics over Brexit if he wants to keep his job
Bank of England governors are supposed to be dull - not rock stars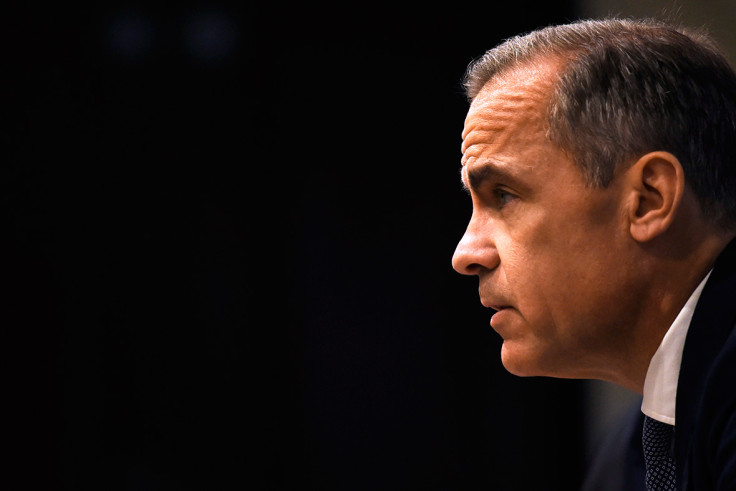 Mark Carney, the Governor of the Bank of England, is cross. He has been upset, we read, by the complaints he has attracted since his repeated intrusions into the EU referendum campaign. A recent report suggested that he planned to quit his job ahead of schedule; another then denied it. Either way, he has let it be known that he sees criticism as an attack on the independence of the institution he heads.
I'm afraid this is one of those situations where you can't have it both ways. You can be a discreet public servant who errs on the side of saying too little; or you can be a quasi-politician, pronouncing on issues beyond your remit.
Carney's predecessor, Mervyn King, was in the first category. Although I'm pretty sure he voted Leave, he wouldn't say so publicly, even as an ex-governor, because he felt that taking a position on the EU would retrospectively politicise the office he had held.
Carney approached things very differently. First in the Scottish independence referendum and then in the EU poll he seemed to be echoing the views of the man who had appointed him, George Osborne.
I'm not sure either intervention was appropriate, though, in the first case, he at least had the excuse that he was opining on monetary policy, namely the question of whether Scotland would be able to keep sterling after independence.
In the second, he strayed well beyond monetary policy and told us that, if we voted Leave, unemployment would rise and growth would slow – possibly to the extent that we'd be in a "technical recession".
Those claims now look very much like Project Fear. Unemployment has fallen since the vote, and the economy has expanded handsomely, growing by 0.5% in the three months following the poll.
In the circumstances, Carney's immediate reaction to the referendum result – a further spurt of quantitative easing and another cut in interest rates – seems inappropriate, and probably served to undermine rather than boost confidence. There is, inevitably, a suspicion that Carney's monetary splurge was a consequence of his alarmist language during the campaign, since a more sober response would have amounted to an admission that he had overdone the doom-and-gloom.
It gives me no pleasure to write any of this. I welcomed Carney's appointment on grounds that he had done a fine job in Canada. He seems a clever man. It's just that, having consciously entered into the political arena, he is hardly in a position to get huffy about criticism.
If, as the latest reports suggest, he now wants to keep his job, he should consider the way his two predecessors, Eddie George and Mervyn King, comported themselves in office. They'd have been horrified to see themselves described as "rock star central bankers". It never occurred to them to demonstrate their independence by grandstanding. They gave interviews rarely and, when they did, they stuck to their briefs. As a result, they were treated as technicians rather than politicians. See the difference?
---
Daniel Hannan has been Conservative MEP for the South East of England since 1999, and is Secretary-General of the Alliance of European Conservatives and Reformists.
---
© Copyright IBTimes 2023. All rights reserved.