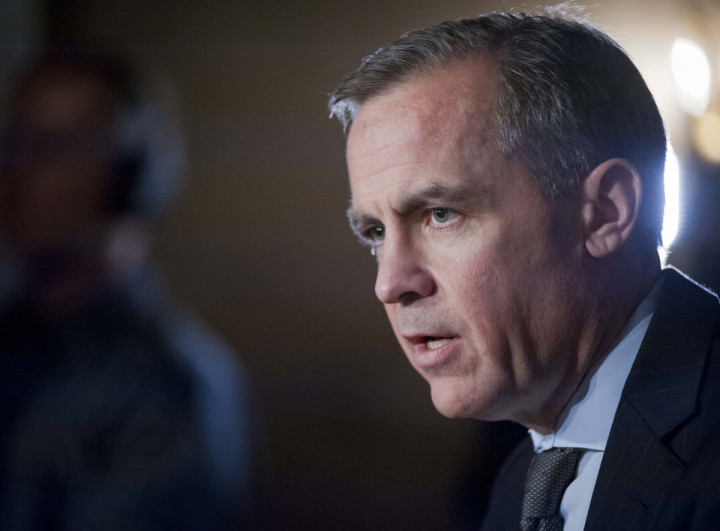 The robustness of the UK labour market in the face of a deep recession means it may reach higher levels of employment than seen before the financial crisis, according to the Bank of England governor.
After the crisis, the UK economy collapsed and unemployment spiked. But the employment rate has hit new highs as the recovery marches on, defying economists' expectations.
Weak wages – which have fallen by a tenth in real-terms since the crisis – have been the cost of more jobs.
And more people have been driven to the labour market, such as older workers and women, because of a number of fiscal changes, including rises in the retirement age and welfare cuts. High household debt levels have also pushed people into work.
"For the economy, maintaining workforce attachment is the best way to ensure that cyclical downturns in aggregate demand for goods and services do not translate into permanent reductions in our economy's potential to supply them," Carney told the annual conference of the Trades Union Congress (TUC) in a speech.
"As a result, Britain has an opportunity, not often seen after a deep recession, to reach and sustain a higher level of employment than in the past. And workers can maximise their pay prospects."
Carney said he expects wages to begin growing again in real-terms, when pay rises catch up with price inflation, in the middle of 2015.
This is one of the key factors in the Bank of England deciding when to raise interest rates from their current lows. The central bank's benchmark rate is at 0.5%, its all-time-low where it has sat since 2009 to support lending during the slump to the real economy of consumers and businesses.
As well as wages growing materially, Carney said policymakers are also looking for the unemployment rate to fall to the pre-recession rate of 5% and stay there; 64% of the population participating in the labour market; and the average hours people work to increase to ease underemployment concerns.
The speech will likely end speculation among some corners of the financial markets that there could be a small increase in the base rate before the end of 2014 because of strong labour market data and that the Bank of England's forecasts predict more than 3% GDP growth in 2014, the fastest rate of any Western economy. UK GDP has also passed its pre-crisis peak.
"In all events, rate rises can be expected to be gradual and limited compared to the experience of the UK in the past," Carney said, adding that when the base rate settles it will be substantially lower than historic norms.