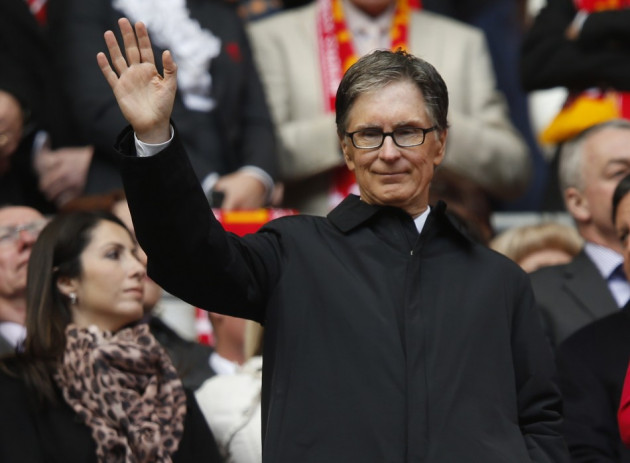 Mark Lawrenson has lambasted Liverpool's owners over their search for a new manager and believes they are unlikely to finish in the top four next season.
Liverpool's search for a new manager has now entered its second week with the club no closer to identifying a successor to the Scot.
Principal owner Jon W. Henry held talks with Wigan boss Roberto Martinez in Miami last Thursday and Liverpool are also keen to speak to Swansea manager Brendan Rodgers.
Martinez is due to hold a press conference later this week to announce his plans for the future after Wigan chairman Dave Whelan set a deadline of Thursday for the Spaniard's future to be settled.
"I know Liverpool's owners are going about the search for a new manager the American way, but they've got it wrong," Lawrenson told the Daily Mirror.
"I can't believe they are doing it so publicly. They have basically let everyone know who is on their ­short-list and who they want to interview.
"That might be the way they do things in America, but this is England and we do things differently."
Liverpool won the Carling Cup and lost in the FA Cup final to Chelsea but their eighth place finish in the Premier League ultimately cost Dalglish his job. The Reds finished 37 points adrift of winners Manchester City and 17 points off fourth-placed Tottenham.
And Lawrenson believes that the longer Liverpool's search for a new manager goes on the more ground they are losing on their top-four rivals.
"While this process goes on, Liverpool are wasting valuable time," added Lawrenson.
"The club are at a ­crossroads and I would argue they are even further off finishing in the top four now than they were at the start of last season.
"The big five of Manchester City, Manchester United, Arsenal, Chelsea and Tottenham will all strengthen and it's going to be hard for Liverpool to catch them up.
"If anything, they are going backwards, not forwards."