'Marked for death': How Geert Wilders used the trauma of political assassination to build a movement
Anti-Islam politician regularly references Theo van Gogh and Pim Fortuyn and is under constant police protection.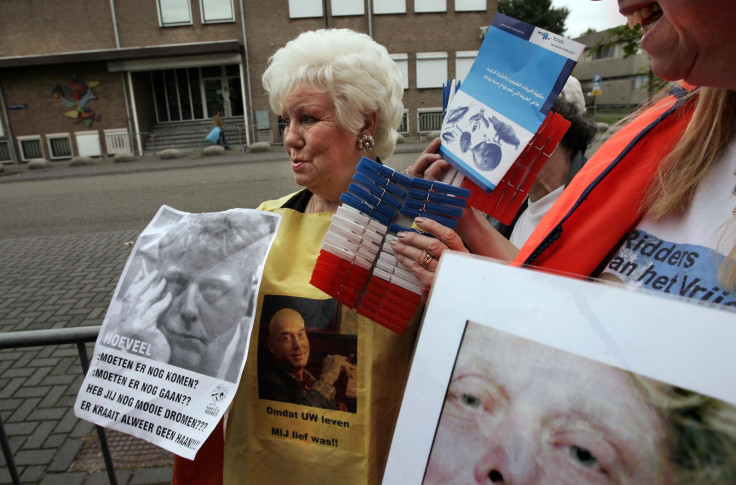 According to the title of his second autobiographical book, far right Dutch politician Geert Wilders is "marked for death".
Published ahead of the September 2012 elections, the book "Marked for death: Islam's War Against the West and Me", followed his 2005 autobiography, titled: "Choose Freedom".
It is freedom, along with death and Islam, that plays a central role in Wilders' construction of his public image.
When he split from the People's Party for Freedom and Democracy (VVD) in 2006, Wilders chose to focus on freedom rather than democracy, naming his new political group the Freedom Party (PVV). In 2012, he referenced the American War of Independence, writing: "We must, in the words of Revolutionary War Veteran General John Stark: 'live free or die'".
But despite his emphasis on freedom, Wilders is one of the least 'free' politicians in the world. He has lived under constant police protection since 2004, after the murder of Dutch anti-Islam filmmaker Theo van Gogh shook Dutch society to the core.
Van Gogh, a descendent of the famous painter, was killed by Mohammed Bouyeri, a Dutch man of Moroccan origin apparently enraged at his film, Submission, which blamed violence against women in Muslim countries on Islam.
Van Gogh was a friend and supporter of anti-Islam, and openly gay Dutch politician Pim Fortuyn – who in turn had been murdered for his discriminatory views by radical environmentalist Volkert van der Graaf in 2002, the country's first political assassination in over 400 years.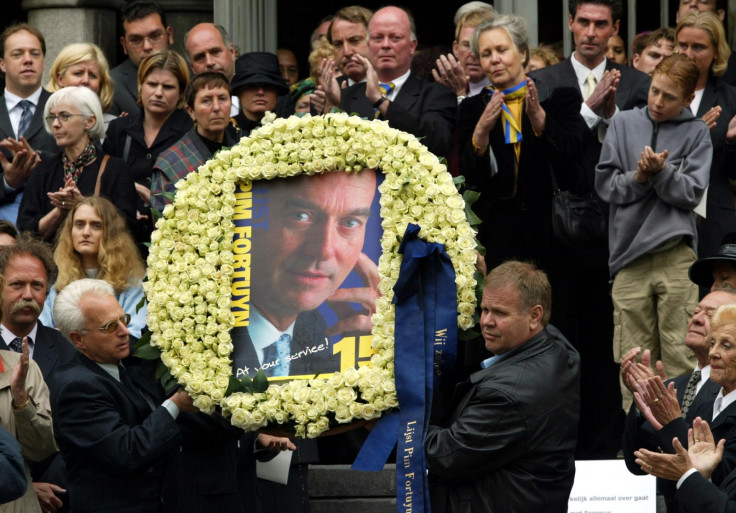 In the post-9/11 world, Fortuyn was the first Dutch politician to gather support and build a political platform around the idea that the Netherlands, a country of around 16 million people in which roughly 5% identify as Muslim, was threatened by foreign influences, specifically the religion of Islam. Wilders came to occupy the void left by Fortuyn after his death, particularly targeting people of Moroccan origin, who represent around 2% of the population.
Wilders sparked outrage when he falsely claimed in an interview with a German television show on 26 February that Fortuyn had been killed by a man of Moroccan origin. The interview segment was shared on Twitter by Dutch journalist Martijn van der Zande.
"Pim Fortuyn was, before I started my own party, addressing the problems that I am addressing now," he said.
"Unfortunately he was killed and murdered by a radical Muslim, some time ago. Still after his death, the party won enormously, 26 seats in parliament, one-sixth of the parliament. And ... after four years everything was gone".
After the interviewed aired, Wilders wrote on Twitter he actually meant to refer to Theo van Gogh, despite having repeated Fortuyn's name three times in that segment of the interview. Not one to admit defeat, he added: "The left-wing elitist losers are enjoying my slip of the tongue but we are going to de-Islamise the Netherlands very quickly and that is no slip of the tongue."
It was not the first time Wilders had referenced Fortuyn. When the news of a leak of his security details to a Dutch-Moroccan criminal gang emerged a few days earlier, the daily newspaper De Telegraaf had on its front page a quote apparently attributed to Wilders saying: "Safe? That's what they said about Pim", which he shared on Twitter.
He also shared an opinion column from the newspaper Her Parool titled "Imagine. Wilders was murdered by Moroccans" and a tweet from a social media user commenting on the news of the leak, reading "Free speech is under threat of murder in Holland".
According to Yale University sociology professor Ronald Eyerman, who has written a book about Theo van Gogh's murder and has conducted extensive research on the topic of political assassinations and collective trauma, Wilders is knowingly playing with the memory of the two traumatic events.
"He is talking to a memory that it's still alive and placing himself at the same level as those two," Eyerman told IBTimes UK.
During the hate-speech trial in which he was convicted for discrimination against Moroccan people, Wilders said: "I had to give up my freedom to do this and I will continue. Always. People who want to stop me will have to murder me first."
He had stood trial on and been found not guilty on similar hate speech charges in June 2011. The trial had divided national opinion over the meaning of freedom of speech, but the judge ruled that Wilders remarks were allowed in the context of public debate, although they were "gross and denigrating". Celebrating his victory, Wilders said at the time: "In a political debate you must be able to say what you like."
Following in the footsteps of Fortuyn and van Gogh, Wilders has been able to push the limit of what is acceptable to say, Eyerman said.
"He is riding a wave. He is succeeding because it has now become acceptable to say whatever he wants, in the Netherlands and elsewhere, even here in the US," he said.
"Where it was a small national thing it is now an international phenomenon and that makes someone like Wilders even more bold and powerful."
© Copyright IBTimes 2023. All rights reserved.