A Dutch police official is suspected of leaking the security details of anti-Islam politician Geert Wilders to a Moroccan criminal gang.
Faris K, a man of Moroccan descent, has been arrested on suspicion of sharing Wilder's location with a Moroccan criminal organisation.
The leader of the far-right Freedom Party (PVV) who is leading in the polls recently referred to Moroccans as "scum" at his campaign launch in Spijkenisse.
Faris K worked on a team responsible for the politician's protection at the Security and Safety Service (DBB). He was detained on 21 February for "sharing classified police information in the private sphere," police spokesman Dennis Janus said.
He was the subject of a previous investigation into police integrity, according to Dutch newspaper the AD. His brother was fired from the Utrecht police force for leaking classified information, sources told the paper.
Wilders has been under 24 hour police protection for more than a decade due to death threats. After the murder of anti-Islam filmmaker Theo van Gogh, police discovered plans on the laptop of his killer Mohammed Bouyeri to assassinate Wilders.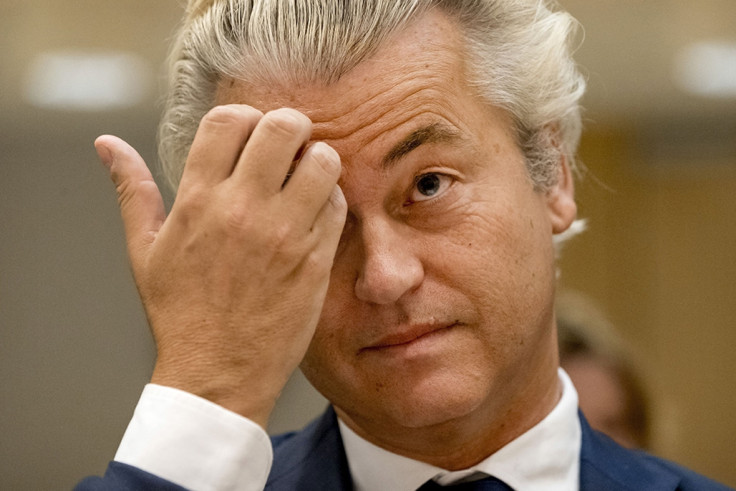 He reacted furiously on Twitter: "If I can no longer trust the service (DBB) who are entrusted with my safety I am unable to function. This is unacceptable Prime Minister!"
Faris K's cousin said his entire family was shocked following the revelation. "We don't understand where these accusations are coming from," he told the AD. "Faris comes from a very respectable family and he only has Dutch friends. He is a very sweet boy, leaking information is really not his thing."
Wilders met with Prime Minister Rutte on Wednesday morning (22 February). After the meeting Wilders said he had no further comments to make about the "serious matter" except that it was "luckily being dealt with seriously by the cabinet."
He has cancelled all his public appearances following the security leak. He wrote on Twitter today (23 February): "The news is incredibly alarming. Until all facts about corruption within the DBB are known, the PVV is cancelling all public appearances (flyering)."
Rutte said there was "no reason to believe that Geert Wilders was in any danger." He emphasised that "all necessary measures" will be taken.