Marks and Spencer: Food sales lift profit for first time in four years
Big share buyback programme shows confidence in the business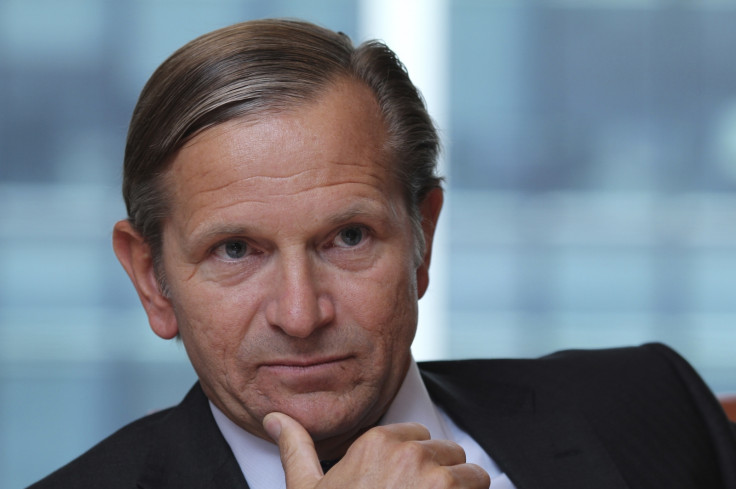 A 3.4% increase in food sales saved Marks and Spencer from a decline in revenue, the company said in its full year results.
Overall sales went up despite a fall in general merchandise and website sales as the company's food division remained a strong player on the market.
The clothing and food retailer reported a 6.1% rise in underlying pre-tax profit to £661.2bn ($1024.6bn), the first profit rise in four years, due to high margins and good results in its food division.
Marc Bolland, the Dutch chief executive of the company, said he was happy with the overall results.
"We are transforming M&S into a stronger, more agile business – putting the right infrastructure, capabilities and talent in place to drive our strategic priorities," Bolland said.
In May 2014, the company warned that its new website, one of the pillars in its plan to become an international retailer, would hurt general merchandise sales and would take six months to "settle in", after the company moved its website away from the Amazon platform.
"This was the first full year in which we had control of our website. Whilst it proved to be technically resilient, the new site presented a bigger change for our customers than we had anticipated, which impacted sales," the company said.
Though M&S saw a slight rise in its UK sales, international revenue, accounting for about 10.6% of the total, went down by 5.7% and sales from its website went down by 2%, which shows the retailer's struggle to branch out as an international business.
Independent retail analyst Louise Cooper said: "In terms of international sale , it isn't going well because sales to the EU is not working out for Marks and Spencer."
The retailer's lack of fashionable womenswear hurt sales and profit in the past. Cooper said that M&S has improved and that clothing is now "far more fashionable and in style", but the company is still struggling to compete in the market because of its high clothing prices.
M&S Chairman Robers Swannel said the business is now more capable, after years of investment in the company's infrastructure.
"Our focus continues to be on delivery of the strategy and improvement in shareholder returns."
In addition to a 6% dividend rise to 18p per share, the company has introduced a £150m share buyback.
"It shows great confidence in the business that the management is willing to return cash to the shareholders," Cooper said.
© Copyright IBTimes 2023. All rights reserved.