Marks and Spencer has reported a drop in its UK like-for-like sales by 0.7 percent for the 13 weeks ended in March, but reported a growth in food sales by 1 percent. Analysts forecasted a rise of 0.4 - 1.6 percent.
Shares of the group fell as much as 3 percent at 0831 BST on LSE. The rise in food sales failed to offset a 2.8 percent drop in like-for-like general merchandise sales. M&S said it was taking steps to address the shortage of stock in womenswear and added that it had managed stock very tightly with less stock going into its mid-season sale.
The retailer says it has reported growth despite challenging market, driven by the performance of food business and healthy food.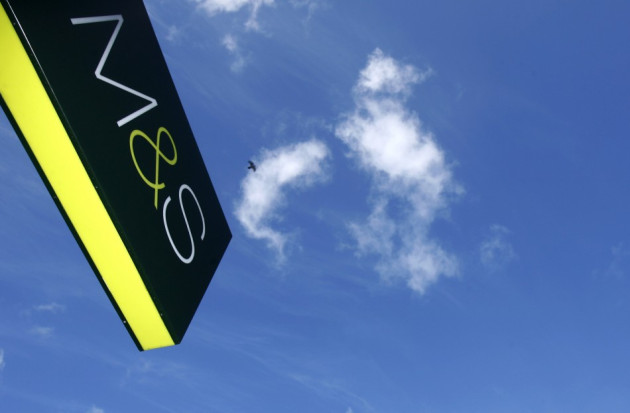 M&S Direct has posted a strong quarter with sales up 22.8 percent through a number of new proposals delivering an improved customer shopping experience.
"Marks & Spencer continued to make progress in a challenging market. Group sales grew by 0.8 percent, and UK sales grew by 1.2 percent. Our Food business has again performed well, especially in healthy food, whilst the General Merchandise performance was more mixed. Direct had another strong quarter with sales up 22.8 percent through a number of new initiatives delivering an improved customer shopping experience. Strategic international markets, including India and China, delivered double digit growth but we continue to experience macro-economic pressure and restructuring in some parts of Europe," said Chief Executive Marc Bolland.
M&S clothing business revealed mixed trend in sales, with menswear, kidswear performing strongly and womenswear performance mix. The performce was poor in some of its best-selling women's fashion ranges where it was short of stock, says M&S.
Due to the positive customer response to its pilot stores, the clothing and home products retailer plans to launch stores in the remainder of its estate by mid of 2013. However it reduces its previous guidance of £600 million by £100 million but says there will not be any reduction in scope.
"We have continued to manage costs tightly, and are confident of delivering full year profits in line with expectations. While the short term trading outlook continues to be challenging, we are focused on investing in line with our plan and are making strong progress against our goal of becoming an international, multi-channel retailer," added Marc Bolland.