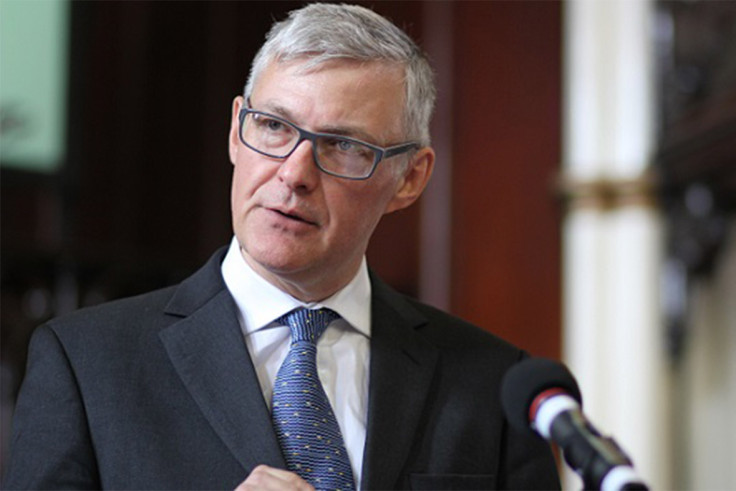 The married reverend of a remote church on an island in Scotland was found hanged after reportedly being accused of having up to seven affairs with churchgoers at the same time.
The death of Dr Iain D Campbell, 53, shocked the close-knit community on the Isle of Lewis, with his funeral in January seeing local shops close and tributes pour in worldwide from the evangelic Christian community.
He was a senior member of the Free Church of Scotland – often known as Wee Frees – and described as a leading light in the church near the town of Stornoway.
But the father-of-three may have been leading an extraordinary double-life. It emerged he took his own life after his 54-year-old wife Anne accused him of having up to seven affairs with members of his congregation, the Daily Mail reported.
She has now called for the women to be thrown out of the church for adultery. They in turn have reportedly instructed lawyers to help defend themselves against the claims.
Dr Campbell became minister of Point Free Church in August 2009, with its teachings holding strict rules on the sanctity of marriage and ethics of suicide. He was previously a minister in Snizort, on the Isle of Skye, and pastor at Back Free Church in Broadbay.
An unnamed source told the Daily Mail: "It is said Anne was suspicious about Iain's activities, and confronted him at the manse [a Scottish vicarage] allegedly after finding compromising emails in his computer trash files.
"After first taking an overdose, he hanged himself in hospital in Stornoway. He died later in Glasgow.
"He's accused – posthumously – of up to seven affairs. All of them full church members.
"Anne is wanting all this to go in front of a church court and for them to throw them out of the church for adultery. It will cause havoc with their marriages and the entire Free Church.
"Even though she's a widow people are saying Iain had a difficult home life and there's a lot of anger towards her."
The Free Church, which split from the Church of Scotland in 1843 when congregations demanded the right to choose their own pastors, said it had opened an investigation into the claims.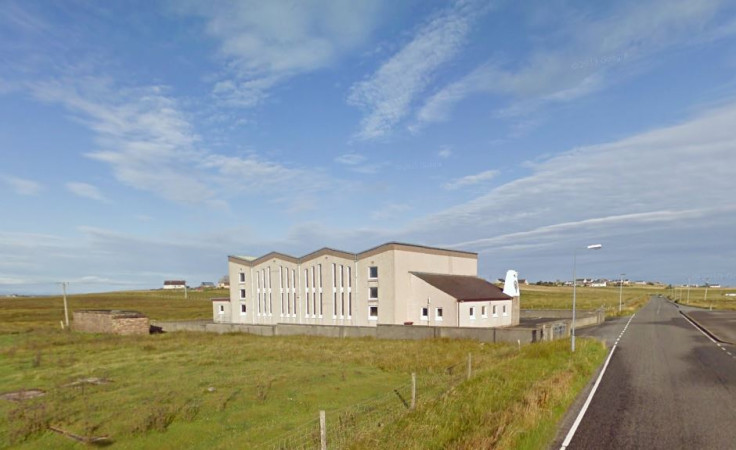 Another unnamed source close to senior church figures said: "There was never a whisper of a rumour about affairs until after he died – on such a close-knit island they would have been very difficult to keep secret.
"Yet Anne has supplied names of these alleged mistresses to the church. If she is right, he had been leading an extraordinary double life for years.
"This is a widow talking about her own late husband.
"It's now in the hands of senior Free Church ministers on the island – James Maciver, who conducted the funeral, and Callum Macleod.
"This is a terrible human tragedy it is difficult to resolve. A dead man can't be disciplined and can't defend himself.
"Suicide is wicked, but it is possible he feared he was about to be ruined. I am hearing there is real evidence to back up these extraordinary claims.
"But the greater fault would be with Dr Campbell who, as a minister, had a duty of care."
His sudden death "cast a gloom over the island" with him well-known in evangelical circles across the world, an obituary in the local press said.
Written by theologian and Free Church minister Professor Donald Macleod, it described Dr Campbell as "a brilliant communicator, in constant demand as a lecturer and conference-speaker".
It added: "Yet, for all the consummate ease with which he presented himself in public, he was a very private man who seldom shared his feelings, and he exuded such an aura of calm competence that none of us thought to ask, 'Are you OK?'
"Now, too late, we know that he was in pain, and sometimes pain is more powerful than faith, and more powerful than reason, and altogether too much for the balance of our minds."
---
The Samaritans provides a free support service for those who need to talk to someone in the UK and Republic of Ireland. It can be contacted via Samaritans.org or by calling 116 123 (UK) or 116 123 (ROI), 24 hours a day, 365 days a year.
If you or someone you know is suffering from depression, please contact a free support service at Mind.org.uk or call 0300 123 3393. Call charges apply.