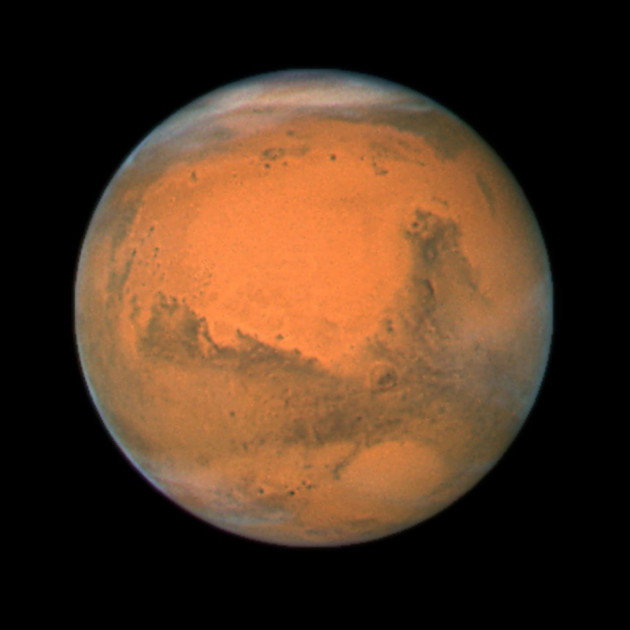 The chance to colonise a new planet sounds like something from Star Trek, but early settlers need to accept that they are unlikely to see Earth again. This is exactly what a large number of people will do in 2022, when the Mars One project launches.
According to the Mail Online, more than 100,000 people have signed up for this project and the launch has been tentatively fixed for September, nine years from now. The project is headed by a Dutch company, whose creator and chief executive, Bas Lansdorp, is keen to colonise the Red Planet.
The final shortlist will feature 40 applicants and, of these, only four (two men, two women) will be sent on the first trip. The four are expected to touch down on Mars in April 2023.
They are not expected to return.
The second trip is scheduled for 2025 and will also feature four people (two men, two women). They too will not return.
Speaking to CNN, Lansdorp said the estimated cost of the 2023 mission is $6bn, the funding for which be raised via a reality television series documenting the mission. This series, he claims, will record every detail, including the training of the astronauts, the moment they touch down on Mars and, most importantly, their life on the alien planet.
"What we want to do is tell the story to the world. When humans go to Mars, when they settle on Mars and build a new Earth, a new planet. This is one of the most exciting things that ever happened, and we want to share the story with the entire world," he said.
The chosen astronauts will train for eight years and also experience isolation, to prepare them for life on Mars. The project website adds that they will be trained to carry out repairs to the habitat and "routine and serious medical issues such as dental upkeep, muscle tears and bone fractures".
The journey involves some serious dangers, the most obvious of which is the struggle for survival on an inhospitable planet with limited food, little (if any) water and no oxygen.
Lansdrop says the Mars One project will send capsules to the colonisers, containing food and solar cells (to generate electricity). Water, he claims, will be manufactured by "evaporating it from Martian soil and condensing it back to its liquid state".
"From the water we can make hydrogen and oxygen, and we will use the oxygen for a breathing atmosphere inside the habitat. This will be prepared by the rovers autonomously before the humans arrive," he said.
There are also concerns over radiation. NASA astronauts are not allowed to expose themselves to more than a 3% chance of contracting cancer. For this reason, they do not spend more than 360 days in space (solar maximum activity limit is 500). The Mars One project, if realised, will push that boundary to its absolute limit, particularly since this is a one-way trip and surface conditions on Mars are likely to be far worse.
Lansdrop says he is not concerned, and claims these are risks inherent in space travel of any sort.
To enrol in the project, if you dare, click here.