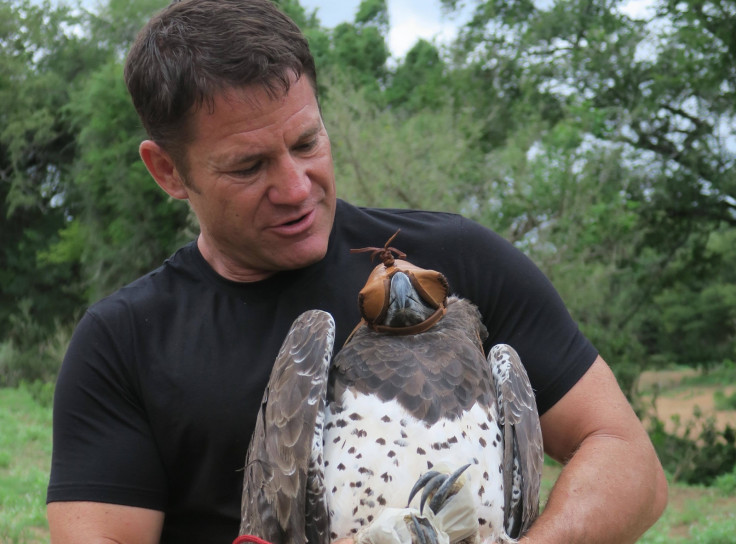 Researchers at the University of Cape Town confirmed on Monday (4 July) that an eagle who recently made its TV debut in the series 'Fierce' was killed by subsistence hunters in Mozambique. The 'celebrity' eagle was thought to live in South Africa's Kruger National Park and appeared last month in the Steve Backshall nature series.
The bird had been fitted with an electronic tag so scientists could track it in hopes of finding out more about why the population of the species is in decline. The population of martial eagles has dropped by 54% in 20 years, according to the researchers.
"We detected that the bird was no longer moving about in a normal fashion," said Rowen Van Eeden from the FitzPatrick Institute of African Ornithology Centre of Excellence at the University of Cape Town. Van Eeden and a colleague then went in search of the bird: "The first thing I picked up on, close to the trail, was the smell of something dead and at that point I knew our eagle might be close."
The bird had been caught in a trap that the institute said was "likely set to catch small antelope". Though they said some good has come out of the death – having tracked the bird they can now better understand why numbers of Africa's largest eagle have declined so rapidly.
One thing which surprised researchers is that the martial eagle travels further than they first thought. This might be a contributing factor to their decline as the eagle faces a higher rate of mortality outside protected areas.
Since the project began, of the eight birds fitted with tracking tags in the three years, three have died outside of the protected Kruger National Park.