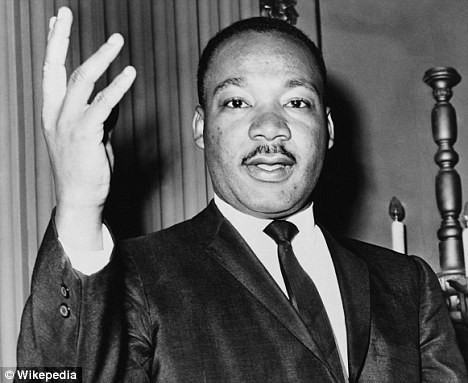 Martin Luther King, Jr.'s new memorial will be unveiled to the public on August 22 in Washington D.C and on August 28, the 48th anniversary of King's March on Washington and the delivery of his "I Have a Dream" speech, a star-studded dedication is expected to take place.
The King memorial will be made out of a $120 million granite sculpture of King reaching 30-foot, and a crescent-shaped wall will entirely devoted to the civil right activist by being inscribed with 14 of his most notable quotations.
The site on the National Mall was approved in 1999, the Houston Chronicle reported, but it took over a decade of fundraising to bring the project to fruition, despite General Motors promising $10 million and the Senate appropriating $10 million more in 2005.
Stars and politicians will be attending the celebration of his 48th anniversary of his March on Washington with President Obama set to deliver a speech, a concert featuring Aretha Franklin and Stevie Wonder will follow.
Personalities such as Franklin, Wonder, filmmaker George Lucas and actor Jamie Foxx, will act as co-chairs for a series of events that will celebrate Martin Luther King, Jr. and members of the King family.
Special dedication events will take place on August 25, 26, 27, and 28, and will start with an International Salute Gala Dinner on Wednesday August 24.
Thursday, August 25, a civil rights pioneer's luncheon will take place and the festivities will end with a Concert on the Mall at West Potomac Park on Sunday, August 28, the Long Island web site reported.
On August 28, the official dedication ceremony of the Martin Luther King, Jr. memorial will take place while a free dedication ceremony will take place at 11 a.m. at West Potomac Park.
Officials expect up to 250,000 to attend the free public dedication, USA Today reported.