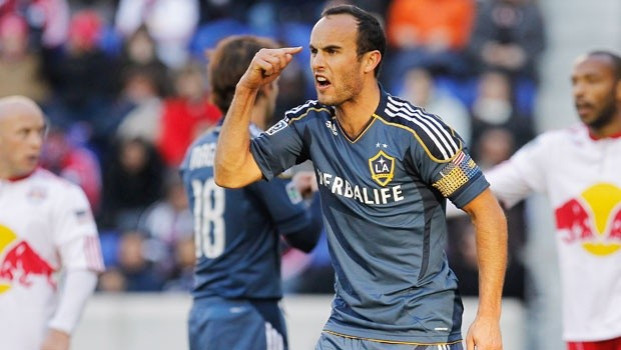 LA Galaxy seized the initiative in the first leg of the Western Conference semi-final against New York Red Bulls with a 1-0 victory in New York.
Billed as the marquee bicoastal rivalry, Sunday's match was as passionate and contentious as any Premier League derby.
And it was two former Premier League stars who dominated the build-up to Sunday's game. Galaxy midfielder David Beckham, still searching for his first MLS title since moving to LA five years ago outshone former rival Thierry Henry as he created the 15th-minute winner for Mike Magee.
However, Galaxy's win was eclipsed by the melee which broke out after the final whistle during which Red Bull's Rafa Marquez and Galaxy's Juninho were both sent-off.
Marquez launched a ball at Galaxy striker Landon Donovan which prompted the brawl. Juninho was alleged to have hit Red Bull's Stephen Keel in the jaw.
View the full video footage below: