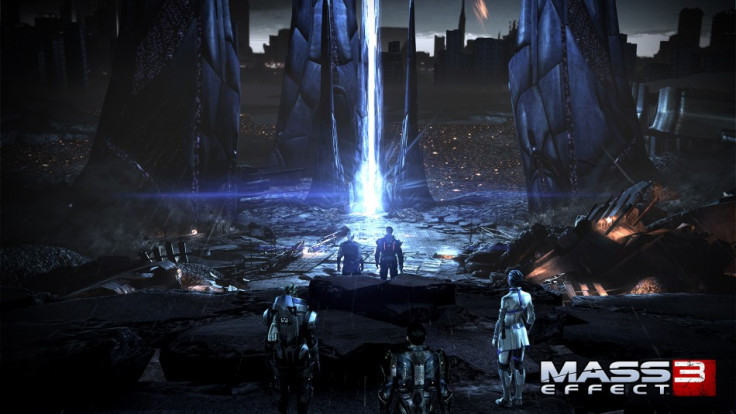 BioWare's Mass Effect 3: Earth DLC has long been shelved, despite the escalating rumours and speculation surrounding its release driving discerning fans crazy. Now there is big news for the franchise fanatics - the multiplayer DLC is set to release on the Xbox 360 for free - thanks to the confirmation from Microsoft Community member - Larry "Major Nelson" Hryb.
The new DLC features three new maps and unlocks six new human N7 classes that were previously unavailable. The icing on the cake is that the new DLC is available for free at Xbox LIVE marketplace starting 17 July.
According to the leaked synopsis for the Earth multiplayer expansion pack from Reddit user, derptemp6698, here is a sneak peek at the alleged gameplay features:
"Mass Effect 3: Earth: The fighting is fiercest when it's your home at stake! Mass Effect 3: Earth adds mods, gear, and new maps for Rio, Vancouver, and London. It features three new weapons: Piranha assault shotgun, Acolyte pistol and Typhoon light machine gun. Six new human N7 classes are also available: Destroyer, Paladin, Demolisher, Slayer, Shadow and Fury!"
As Examiner notes, Nelson has listed the upcoming Mass Effect 3 multiplayer DLC alongside other major game title add-on deals available at Xbox LIVE marketplace, and those coming shortly. Some of the noteworthy offers include Bethesda studios' Oblivion Shivering isles, Oblivion Knights of the Nine, Fallout 3 Mother Ship Zeta, Fallout 3 Point Lookout, Fallout 3 Broken Steel, Fallout 3 The Pit and Fallout 3 Operation: Anchorage. All of these titles are available at 50 percent discount. The complete list of available add-ons, special offers, games on demand and avatar is available here.
BioWare has chosen to remain silent on the DLC release date, while Comic-Con event for Mass Effect 3 single-player DLC - Leviathan - announcement is due for Saturday. Given the game developer's track record, expect a few surprises at the upcoming event at San Diego this weekend. No word on the PS3 and PC release dates yet.
Those dwelling around the Tampa Bay area can grab a piece of Mass Effect 3 game at one of the GameStop retailers nearby.