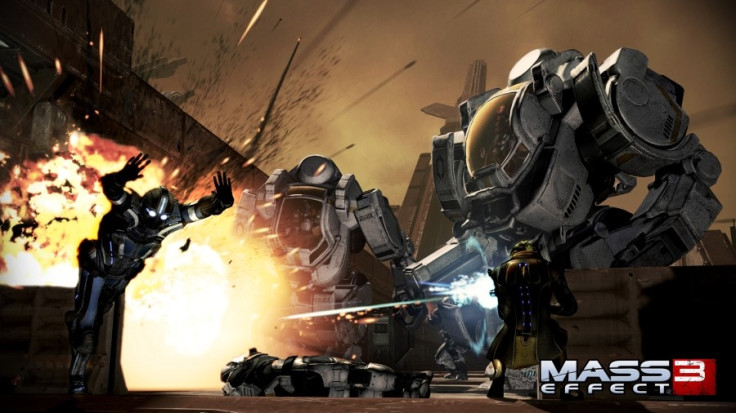 BioWare has announced the Multiplayer Bounty Weekend event for "Mass Effect 3" - dubbed "Operation Exorcist" - as being scheduled to begin on Friday, 27 April at 6 pm PST.
Gamers ranked over level 20 have been invited to take on legions of Cerberus Phantoms and join hands with Allied Forces to eliminate 1,000,000 of them; on successful completion of the task, the allied players will be granted Victory Packs.
Here is the synopsis of the story or plot for this intriguing multiplayer event:
"When it comes to retrieving classified data, Cerberus has been beating the allied forces to the punch. New intelligence has tipped us off to one of their offensives, and it is time to give the N7 teams the payback they want."
On the other hand, the squad goal is to survive until extraction on any map and against any enemy on Gold difficulty. The squad-mates will earn a Commendation Pack for accomplishing this feat.
In order to participate in the online event, you need to enable "Upload Gameplay" feed in the multiplayer-online options menu. Unfortunately, the multiplayer weekend event will only be available to Xbox 360 and PC gamers at the moment. Sony and BioWare are still unable to reach a settlement in bringing the multiplayer events to the PlayStation 3 (PS3).
A couple of weeks back BioWare accused Sony of being responsible for the PS3 debacle - multiplayer events not being approved to run on Sony's flagship console. The game maker is working alongside the console giant to bring ME3 multiplayer weekends to the PS3 but as of now this looks like a distant dream.
Meanwhile, owing to technical constraints BioWare seems to have spaced out weekend events. However, that could change very soon.
"Moving forward we will be offering our N7 Operations every other weekend," says BioWare's Chris Priestly, according to cinemablend.
"We realize that we have thousands of N7 operators, and this new cadence will allow us to create and execute the best possible Operations for the community," he added.
Mass Effect 3's multiplayer game comprises a series of standalone co-op missions. A team of four players unite to fight against waves of Cerberus, Reaper or Geth forces. Once a player elevates a multiplayer character up to level 20, he/she can promote them into their single-player campaign to boost their Galactic Readiness.
"Operation Exorcist" will conclude on Monday, 30 April at 5 am PST.
Watch this Cool Multiplayer Event Video Depicting Exorcism Glitch in the Game:
MUST READ: 'Mass Effect 3': How to Unlock Hijacker Trophy or Hijack an Atlas Mech [VIDEO]
MUST READ: 'Mass Effect 3' Multiplayer Events: Sony and BioWare Still Working a Fix for PS3?