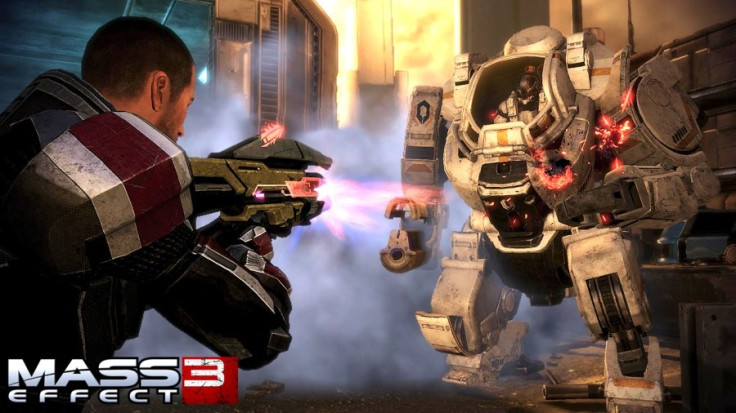 The title update/patch for the face import bug with the hit Sci-Fi Role Playing Game (RPG) "Mass Effect 3" (ME3) is stirring up quite a bit of ruckus for many Xbox 360 as well as some hapless PS3 players. The latest game update renders the game unplayable with intermittent crashes after loading.
Despite the issue being mostly constrained to the Xbox 360 platform, some PS3 players have also reported similar problems after installing the 4MB update. The crashes follow a definitive pattern or behaviour, wherein the user cannot load the main menu for ME3. The game then enters an infinite loop, trying to contact servers of the game's publisher - Electronic Arts - and leading to an unpredictable crash. Affected players flooded the franchise's Twitter account and also BioWare's official forum for ME3 with complaints regarding this issue, according to Eurogamer.
The update was also accompanied by the free multiplayer DLC called "Resurgence". Unfortunately, the DLC is also reportedly buggy and marred the gamers' experience with unexpected glitches like shuttles hanging around through a whole match; weapon firing effects inappropriately synced in combat situations and stuck ladders that restrict the player from moving, reported Brenna Hillier at vg247.com.
In addition, the same report complains of prolonged and repetitive sound effects, besides quirky AI moves. Add to it the random freezes of two seconds in every 15 seconds of gameplay and you have a perfect recipe for getting enraged, while your support team still engages in combat.
Meanwhile, BioWare has responded to the fan complaints that it is aware of the issues being faced by gamers and it would appreciate any inputs the players could provide to help fix the problem. The developer hints at working towards discovering the root cause of the problem, while fellow players have concocted workarounds and temporary fixes to the issues with loading the game offline, clearing the system cache, swapping game discs and repeated attempts at loading the same map.
MUST READ: 'Mass Effect 3' Multiplayer Events: Sony and BioWare Still Working a Fix for PS3?
MUST READ: Online Retailers Jump Aboard 'Mass Effect 3' Bandwagon, Offer 50 Percent Discount and Game Coupons
MUST READ: Mass Effect 3: 'Resurgence Pack' DLC Hits Xbox 360, PS3 and PC [SPOILERS]