Mass wedding at 'Moonies' church in South Korea sees 4,000 couples tie the knot [Photo report]
Perhaps surprisingly, these weddings have a far higher success rate than traditional love marriages, with lower divorce rates.
Four thousand identically dressed couples from 64 countries exchanged wedding vows in South Korea on Thursday 7 September during a mass wedding ceremony. They were married by the controversial Unification Church, whose followers are commonly known as 'Moonies' after their late founder and 'Messiah' the Reverend Sun Myung Moon.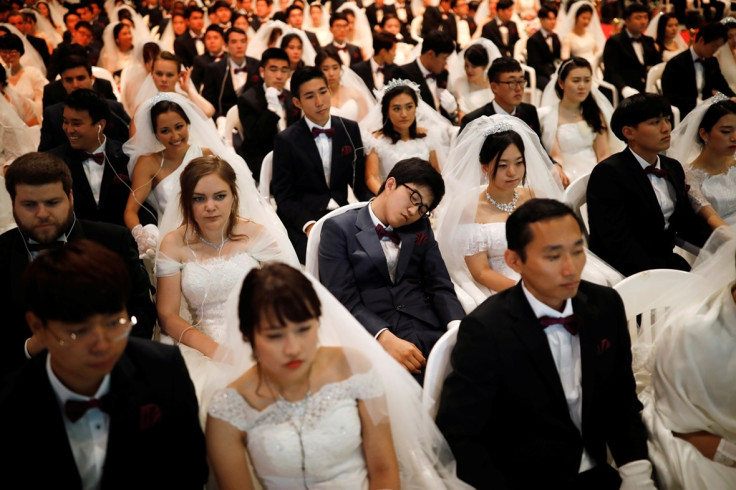 The 'cosmic blessing ceremony' was held to mark the fifth anniversary of Moon's death (or, as the church put it, "the fifth Anniversary of the Ascension of Sun Myung Moon, the True Parent of Heaven, Earth and Humankind".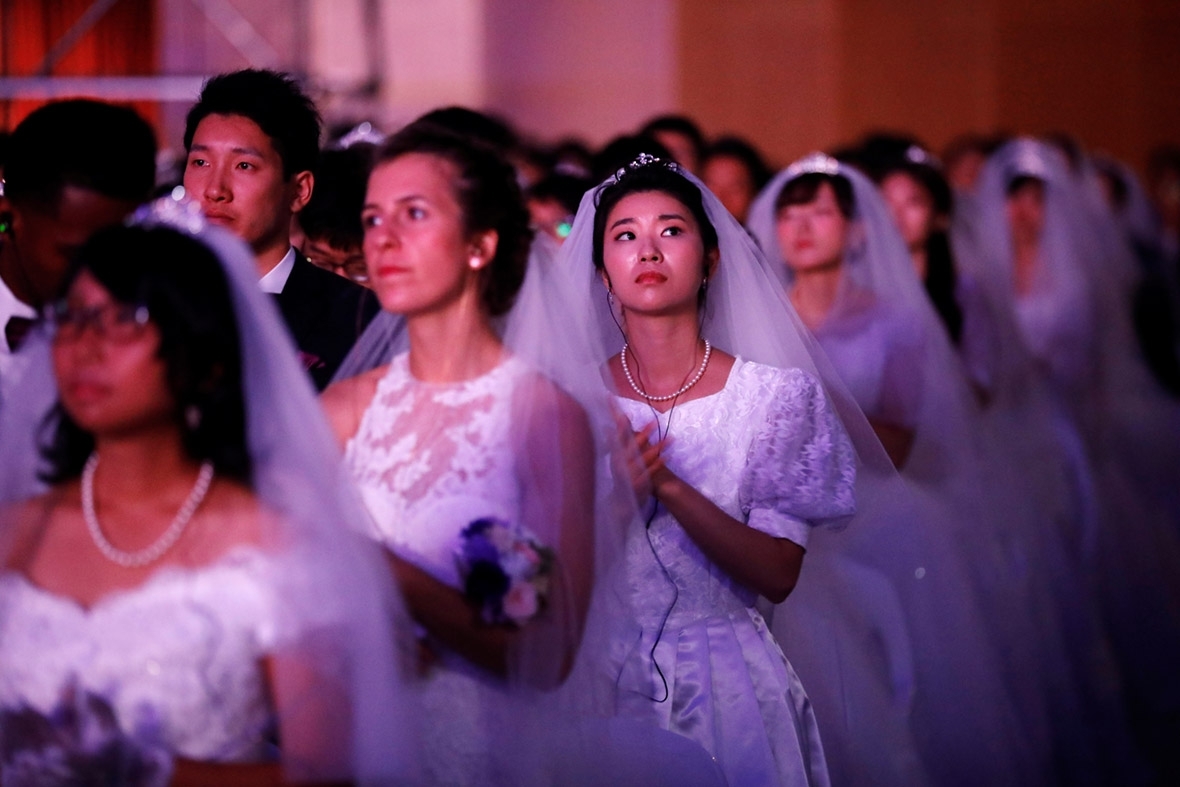 Moon's widow Hak Ja Han Moon officiated at the mass wedding ceremony, which was witnessed by about 30,000 church followers and guests gathered at the church's Cheongshim Peace World Centre, a vast indoor arena in Gapyeong, about 75 km (50 miles) northeast of Seoul.
She sprinkled "holy water" over a group of couples called onto the stage and declared them bound in wedlock. The ceremony also allowed existing couples to renew their wedding vows. A further 20,000 couples worldwide participated in the ceremony via the Internet, the Unification Church said.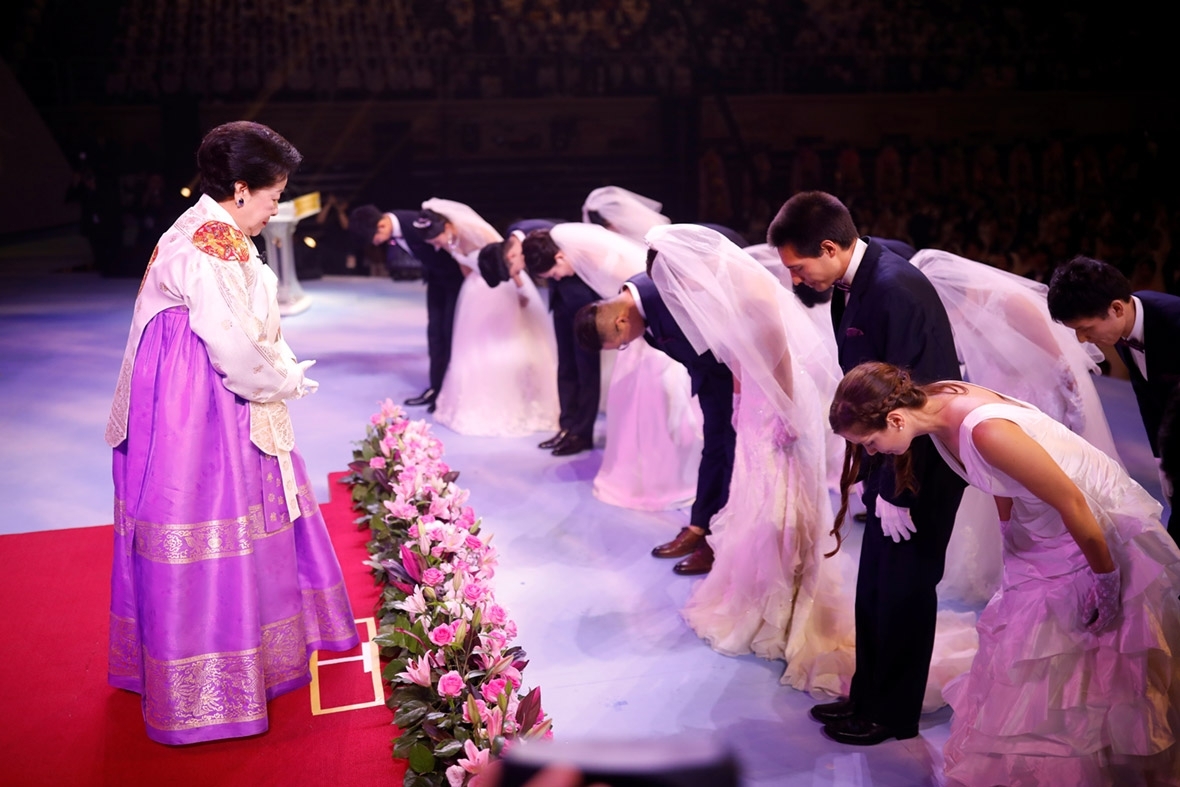 The church has come under fire for its mass weddings because couples are matched by the church with future spouses whom some of them have just met before the ceremony, and in many cases, do not speak the same language. Moon preferred brides and grooms from different racial backgrounds as he believed in the creation of a multicultural religious world.
Perhaps surprisingly, these weddings have a far higher success rate than traditional love marriages. Just 17% of the 2,075 couples matched by Moon in 1982 for a ceremony at Madison Square Garden in New York had divorced by 1998, according to a study.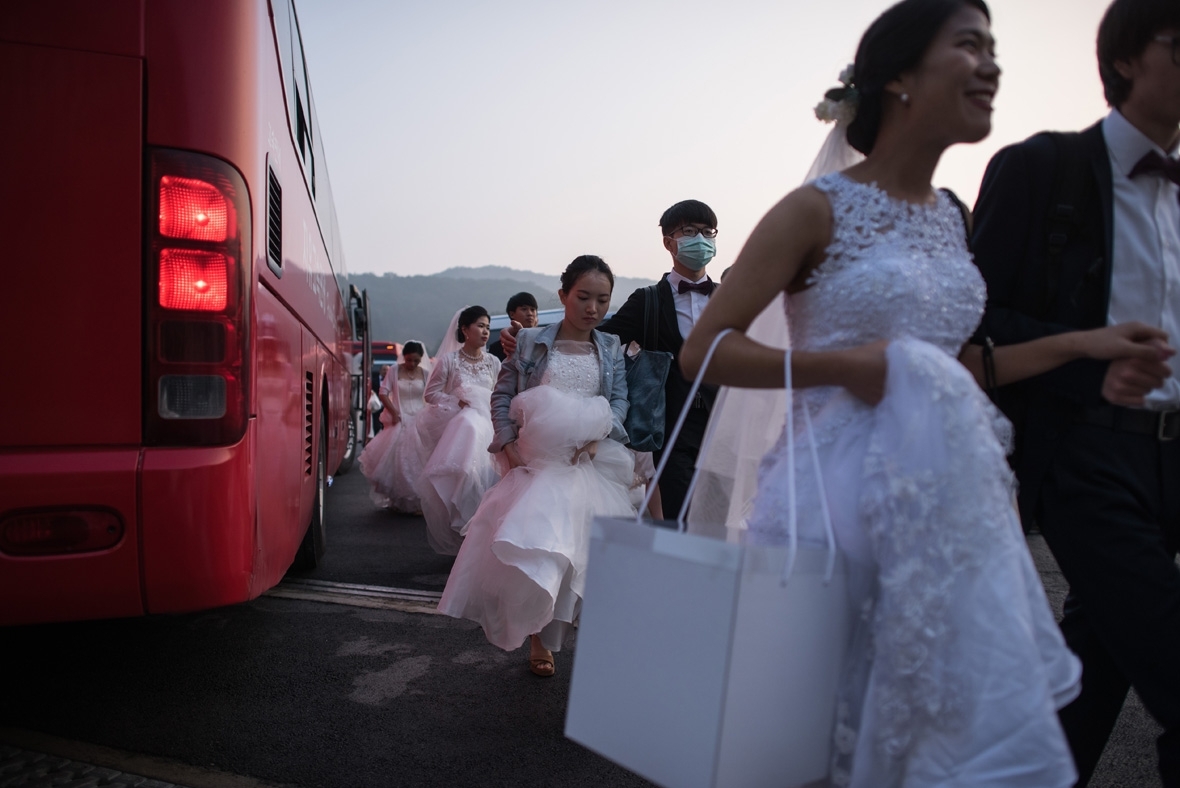 The church, officially called the Family Federation for World Peace and Unification, was founded in 1954 by Reverend Sun Myung Moon.
Born in Jeongju in what is now North Korea in 1920, Moon founded his religious movement in 1954. He said that when he was 15 Jesus appeared to him and demanded he set up God's kingdom on Earth. Moon, who declared that he and his wife were messiahs in 1992, died in 2012 at the age of 93.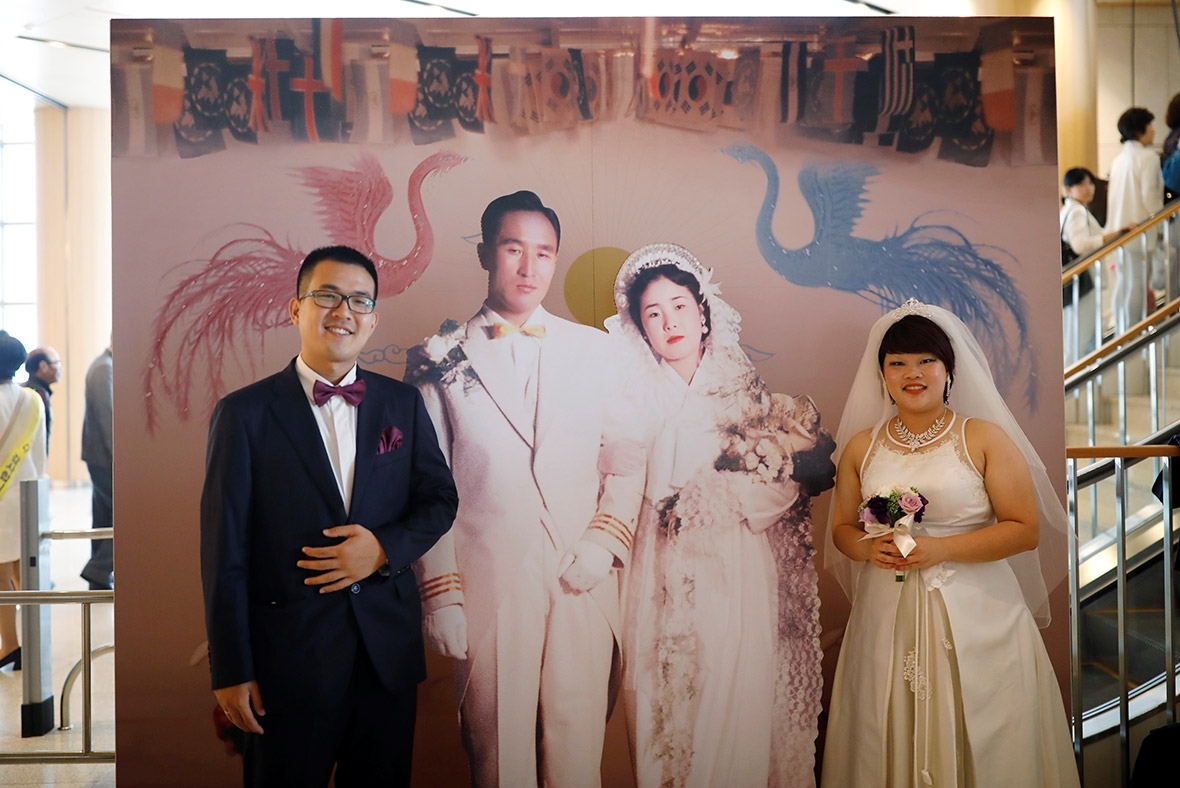 Moon was controversial figure and was once jailed in the United States for tax evasion. Critics over the years have called the organisation a cult, questioning its finances and how it indoctrinates followers, who are sometimes derogatorily known as "Moonies."
© Copyright IBTimes 2023. All rights reserved.