Massachusetts Senator Elizabeth Warren lashes out on 'loser' Donald Trump in Twitter tirade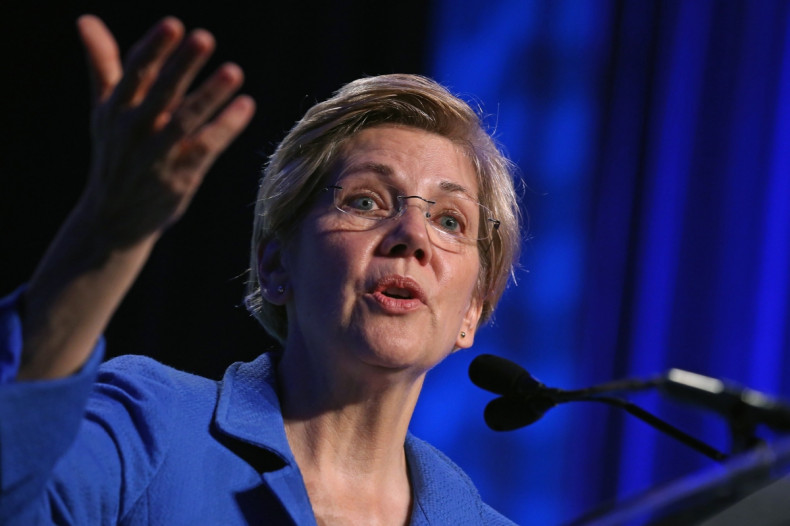 US Senator Elizabeth Warren from Massachusetts did not mince words in a Twitter rant unleashed on Republican presidential frontrunner Donald Trump. The two exchanged several insults, with the Democratic senator calling Trump a "loser" and Trump making reference to her claims of Native American heritage.
Warren kicked off with several tweets questioning the billionaire real estate mogul's business record. "Let's be honest- @realDonaldTrump is a loser. Count all his failed businesses. See how he cheated people w/ scams like Trump U," she said, in the first tweet. Warren continued to attack Trump, repeatedly referring to him as a "loser".
The progressive stalwart continued by saying Trump knew he was a loser. "His insecurities are on parade: petty bullying, attacks on women, cheap racism, flagrant narcissism," she tweeted. However, she warned that losing in other aspects of his life does not mean Trump will lose the presidential election.
"The way I see it, it's our job to make sure @real DonaldTrump ends this campaign every bit the loser that he started it," she wrote.
Trump was later questioned about Warren's comments during an afternoon press conference in Washington DC, NBC News reported. Trump responded by asking, "You mean the Indian?" The comment referenced accusations made during Warren's 2012 Senate race that she exaggerated or fabricated having Native American heritage to lock in a position at Harvard University.
"The problem with the country right now is [it's] so divided," Trump said. "People like Elizabeth Warren really have to get their act together because it's going to stay divided." Trump currently leads the fight for the Republican nomination. His two remaining opponents are Texas Senator Ted Cruz and Ohio Governor John Kasich.