Everyone has an opinion on how Louis van Gaal should set out his Manchester United side this season, be they fans of the club or otherwise. Given the club's catalogue of injuries, and the fact that several players are misfiring, misfiring players and an injury list as long as your arm), even the Dutchman probably doesn't have a crystal-clear vision of what his most effective selection would look like.
Now United's injury list is clearing and players are returning to form, so van Gaal will hope the chaos of the opening weeks of the season is behind him. But with almost every key player now fit, who should feature in van Gaal's team now that he has practically everyone available?
Every fan will have their own opinion, but here's Red Mancunian's take on United's strongest team.
Goalkeeper – David de Gea
Surely the only ones willing to suggest that Anders Lindegaard deserves a starting berth ahead of David de Gea are the Dane's close relatives, and given the Spaniard's stunning performance against Everton a fortnight ago, even they might waver.
Regardless of those Everton heroics, De Gea remains United's best keeper by some distance. This season United's jittery, ever-changing defence has consigned him to a life of constant torment and uncertainty, and the goalkeeper's form has suffered as a result. Yet recent evidence suggests that the man who could dethrone Iker Casillas as Spain's number one is approaching a return to his best form.
Defence – Luke Shaw, Marcos Rojo, Phil Jones, Rafael
Rafael's performances at right back since his return from injury, including a commanding, captain-like display against West Ham, provide proof that van Gaal doesn't always get it right, given his willingness to allow the Brazilian to leave this summer. He suffered a pronounced dip in form under David Moyes, like many of his colleagues, but his application so far this season has been heartening, and a return to the confident, capable and controlled performances he displayed in Sir Alex Ferguson's final season in charge has been a welcome boost.
A centre-back pairing is, however, much more difficult to select. Phil Jones gets the first nod, purely because he is the best the club has in the position, despite being a member of its perma-crockeed trio of defenders along with Chris Smalling and Jonny Evans. Jones' tendency to launch into gloriously reckless challenges can often leave his body counting the cost, but his early form this season hinted at a growing maturity.
Summer arrival Marcos Rojo has acclimatised well to life at United since his arrival from Sporting Lisbon. Despite turning out at left back for Argentina throughout their World Cup campaign, Rojo is more naturally suited to life at the heart of the defence. Given the desire and leadership he has displayed without a good command of English throughout some particularly hairy fixtures this season, he's worthy of his selection.
The only real competition for Luke Shaw at left back appears to be academy product Tyler Blackett. The 20-year old got his big break playing centrally at the start of this season due to a spate of injuries, but after two impressive seasons in the top flight at Southampton, Shaw should be Van Gaal's first choice. Fitness issues were the focus at the start of his United career but after two solid performances against West Ham and Everton, there's nothing to suggest that he will struggle at this level.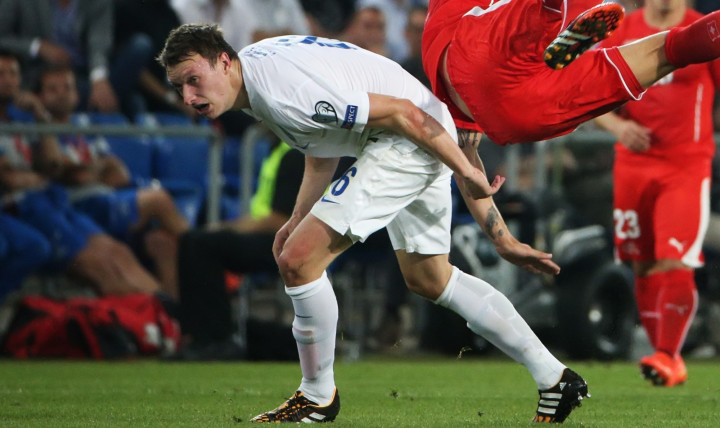 Midfield – Daley Blind, Angel Di Maria, Ander Herrera
It speaks volumes of how limited United have been in midfield over recent years that this hypothetical selection picks three of this summer's new arrivals.
Daley Blind, a late purchase from Ajax after deals for Arturo Vidal and William Carvalho failed to materialise, has added a calming influence and reads the game well in front of the defence. Ahead of him, Ander Herrera has shown the sort of tenacity, desire and energy that has been sorely missing from this department for years, adding bite and a welcome eye for goal with two strikes already notched this term.
His performances have only been outshone by Angel Di Maria, who has been little short of a revelation for United this season. The Argentine has already contributed three goals and a further three assists, despite not having fully adjusted to the Premier League's intensity, and he is already an indispensable part of Van Gaal's plans.
The only issue with this selection is a lack of physical presence. Michael Carrick could cause something of a rethink when he returns to full fitness and his vision and control would not be unwelcome, but combative he is not.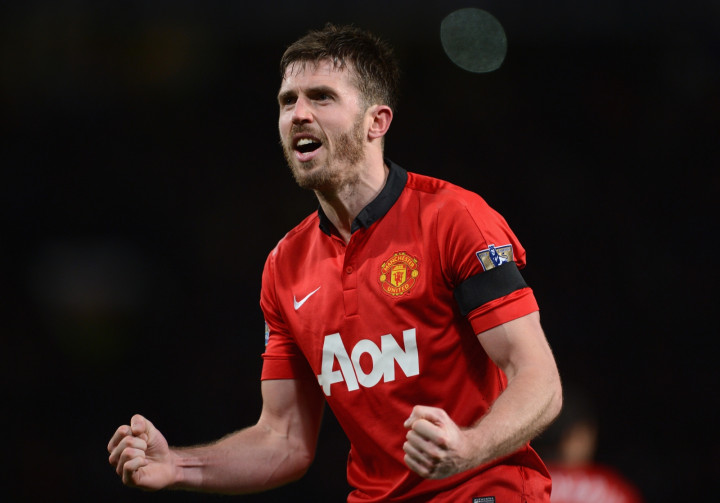 Attack – Juan Mata, Radamel Falcao, Robin van Persie
Radamel Falcao would be most people's first choice up front, and with good reason. The Colombian has only notched once in four appearances in a red shirt, but given his incredible scoring record for each of his former clubs, leaving him out seems unthinkable.
The real issue lies elsewhere, chiefly where should club captain Wayne Rooney play, if at all? His three league goals this season have all been well taken, but his replacements at number 10 and as a striker respectively are worthy their places in this team.
Yes, Juan Mata lacks Rooney's strength, and you're unlikely to see him chasing after a lost cause in the same 'heroic' fashion that so many associate with United's captain, but by contrast, the Spaniard is much tidier and neater in possession, with a far better first touch.
Ahead of the little Spaniard, Robin van Persie cannot claim to have enjoyed a great start to this term; the lack of a pre-season after Holland's run to the World Cup semi-finals has affected the Dutchman's rhythm. Yet his presence and quality provide more than enough compelling evidence to merit selection.
This starting line-up is by no means certain to beat Chelsea or Manchester City, indeed it could struggle. Yet given the combination of grit guile, pace and penetration it provides, we feel it is United's best bit as they seek to strengthen their grip on a Champions League place.
The article was provided by Red Mancunian, one of the most popular Manchester United fan accounts in the world. You can follow them on Twitter here or go to www.redmancunian.com.