The Ultimate Fighting Championship (UFC) president Dana White has revealed that Ronda Rousey would turn her attention towards acting after she retires from fighting. The 29-year-old is set to face Amanda Nunes at UFC 207 at the T-Mobile Arena, Las Vegas on 30 December.
Rousey has admitted that her bout against Nunes will be one of her last fights, but decided against revealing as to how many fights she has left under her belt. The former women's bantamweight champion has already acted in movies such as The Expendables 3, Furious 7 and Entourage in the past.
White claims the "Rowdy" has reached a stage in her fighting career, where she has accomplished what she had earlier "set to do." Rousey will now turn her attention towards pursuing her other passion and the UFC president has backed her to come good in her acting career.
"Ronda Rousey's made a lot of money. She made a lot of money, she accomplished what she set out to do. You get to a point, especially in this business, when you have to start looking at things and she loves acting," White told TMZ.com, as quoted by Fox Sports.
"She loves acting, she's good at it and if she dedicates herself to it, she'll be even better at it. I think when she says she's done, she's done. At the end of the day, she stopped doing judo, she moved on to mixed martial arts. I think when she's done with that, she'll probably move onto acting."
White also went on to admit that he was aware when Rousey would raise her gloves to end her fighting career. However, he decided against revealing it, suggesting that he is no mood to steal the American fighter's thunder.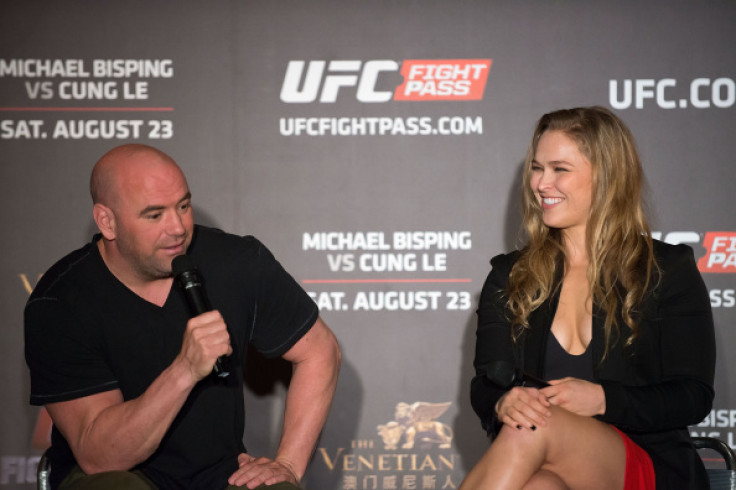 "Listen, I don't want to take the wind out of her sail, let her say her own stuff, obviously I know what's going on with her, but yeah it's winding down for Ronda," the UFC president explained.
"That's up to her to say (on how many fights she has left). I don't want to steal her thunder. It's her career but she'll have enough for us to still enjoy watching her."