Dana White has revealed that the Ultimate Fighting Championship (UFC) has been keeping track of the latest rising star in women's Mixed Martial Arts (MMA) Mackenzie Dern.
The 23-year-old is ranked the number one female black belt in Brazilian jiu-jitsu and has now made the transition into the world of MMA and remains undefeated in her three fights in the octagon thus far. Dern has made it clear that joining the UFC and becoming champion is her ultimate goal, while also stating that she will tap out Ronda Rousey at least two or three times in a jiu-jitsu match.
The UFC president admits that she has a lot of potential while just stopping short of labelling her the new Rousey. The jiu-jitsu star had said earlier that she wanted to be bigger than the queen of women's MMA. White, however, believes true potential can only be judged once the fighter is inside the octagon taking on the best fighters in the division.
"We've been checking her out. She's a little bad a**," White told TMZ.
"You never know how good somebody's going to be until they get in there and start fighting the best in the world," the UFC president explained.
"Obviously, she has a lot of potential, but will she be another Ronda [Rousey]? I don't know."
Meanwhile, Rousey's UFC future continues to be a mystery after the longest reigning women's bantamweight champion indicated that she wants more television opportunities following her cameo role in American thriller show Blindspot.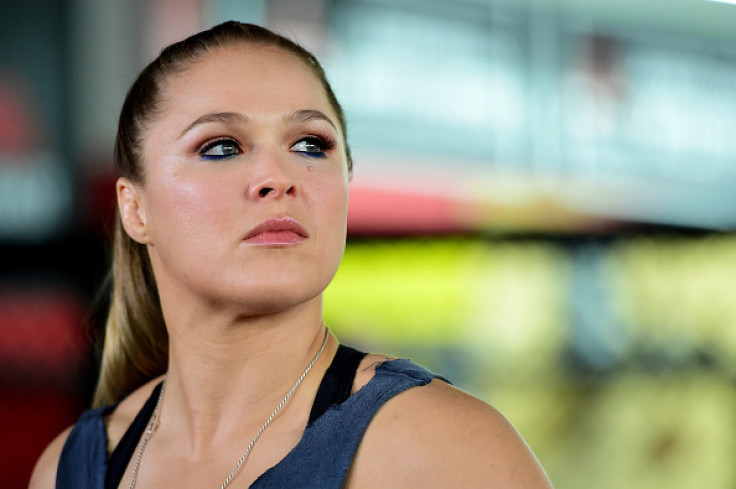 The California-native has given no indication about her plans to return to the octagon following her brutal 48-second loss at the hands of Amanda Nunes with even the sport's president, who is close to Rousey suggesting that she is probably done.
"Blindspot was awesome. I really loved it. I hope I get to go back," Rousey told TMZ.