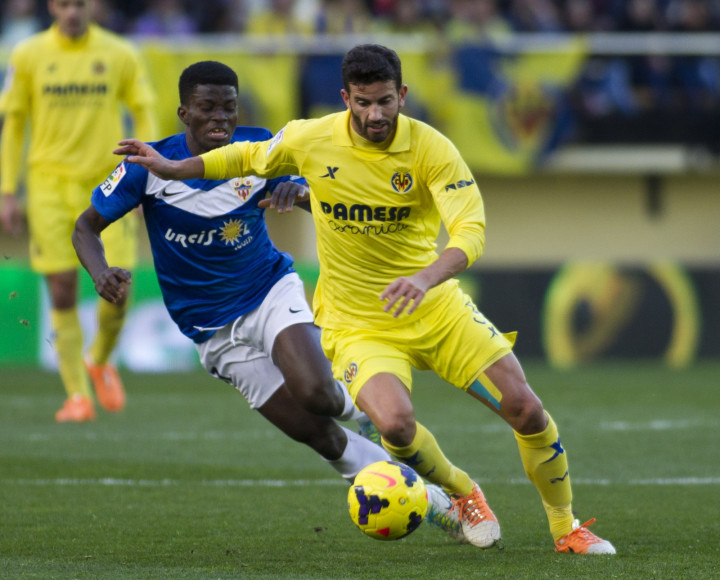 Tottenham defender target Mateo Musacchio has shed light on the reasons for his move to White Hart Lane collapsing during the summer transfer window.
Villarreal's Argentine defender was close to agreeing a £15m switch to the north London club, but the move failed to happen after Spurs couldn't meet all the demands of the La Liga club.
The La Liga club's coach Marcelinho had also admitted that the defender was close to completing his switch to the Premier League. But following the collapse, Tottenham turned to Musacchio's compatriot and Sevilla captain Federico Fazio, who was unveiled as a Spurs player shortly before the close of the transfer window.
Musacchio has admitted that the offer made by the Premier League club, was not good enough to tempt either the 'club or the player' and hence, he decided to remain with Villarreal in the La Liga.
"When you get offers, they have to be good for the club and for the player. In this case it wasn't good enough for either so, in the end, it didn't happen and I'm carrying on here," Musacchio said, as quoted by Goal.
"My head is here. I was always certain that I would continue to give 100 per cent, like I always have," he added.
The 24-year-old defender has confirmed his commitment to the club, and has clarified his role in the transfer insisting that he never asked for a move away.
"I'm fine here. I never said I wanted to leave and I never forced the situation. This is my home. I've been here since I was very young, I am comfortable here and for that reason I didn't feel the need to leave," the Argentine defender added.