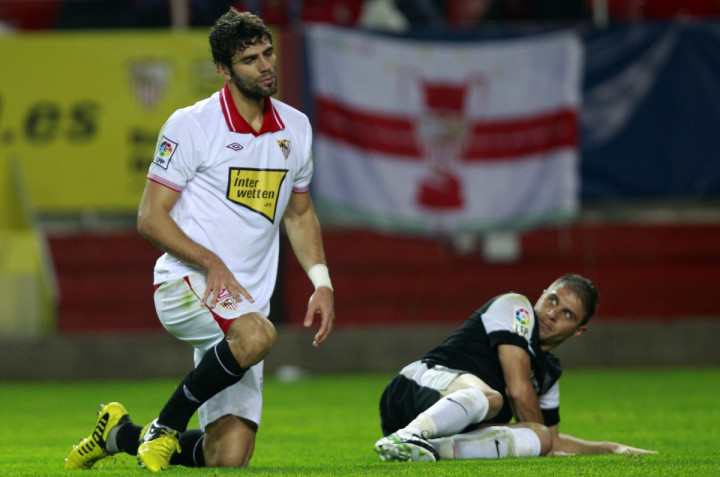 Sevilla have reportedly banned former player and current Tottenham Hotspur defender Federico Fazio from ever entering their stadium again.
According to the Express, the Argentinean who spent seven years at the La Liga club has been banned following his decision to leave the club to join the north Londoners after they agreed to meet his release clause.
Spurs met the players £8m release-clause and took him to London and presented him as their player, but club president Jose Castro was furious and claimed that the player still belonged to Sevilla.
The president was furious at Tottenham and even threatened the White Hart Lane club with legal action.
"I cannot understand, but we have a legal team who will study what to do, this was neither a satisfactory or desired output. Tottenham paid the clause, but he will go when the contract is terminated," Castro said.
However, the Sevilla boss then calmed down following his tirade and cooled talks on the legal action, but in a parting shot banned Fazio from entering the club and also admitted that they have to now look to the future and not dwell on the past.
"Fazio is past. I'm just saying that. We must be aware of the present and future with an exciting squad, " the Sevilla president added.
Meanwhile, Spurs striker Harry Kane is looking forward to the games with the England U21 squad and is keen on playing well and scoring goals for his country.
"Any time I'm called up to an England squad is a very proud moment for me. We've got two away games this week. Hopefully I'll get some game time there and some more goals, and then take that form back into club football afterwards," Kane said, as quoted by Tottenham's official site.