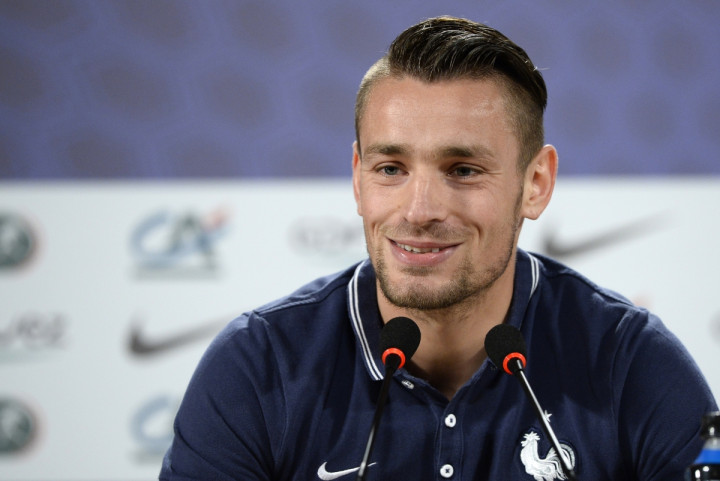 New Arsenal signing Mathieu Debuchy has claimed he had no doubt about leaving Newcastle for Arsenal this summer as the Gunners "are in another dimension."
Arsene Wenger earmarked the signing of a full-flank as one of his top priorities for the summer after Bacary Sagna opted to move to Manchester City once his contract at the Emirates Stadium expired.
And the French international completed his reported £12m move to Emirates Stadium earlier in the summer after garnering a reputation as one of the best right-backs in the Premier League during his time at St James' Park while also excelling at the World Cup in Brazil.
"When my agents told me Arsenal were interested, I said 'Yes' straight away! There was no question, no debate, no doubt, nothing! You don't turn down a club like Arsenal. A lot of players would like to be in my shoes right now," Debuchy said to Arsenal's official website.
"This is another dimension. If you compare the training grounds for example, nothing at Lille or Newcastle can match the Arsenal one. It is another world.
"Everything here is made to optimise your preparation and you as a player. So you can be in the best condition to play and win football games."
Having previously played at Lille, where he won the Ligue 1 and Coupe de France double in 2010-11, Debuchy felt he was ready to make another step forward in his career by joining Arsenal.
"It was the right time for me to make this big step forward and this big move. I have learnt a lot in the last two years from playing at Euro 2012 and the World Cup this summer, by discovering the Premier League as well," he said.
"I am much more experienced. This was the perfect move for me to continue to improve and to win trophies too."