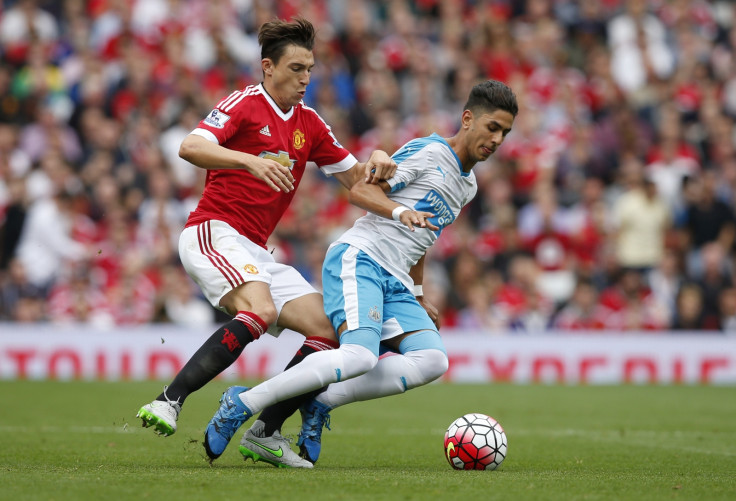 Matteo Darmian claimed he didn't have to think twice when Manchester United came calling to secure his services during the summer transfer window as it meant a step forward in his career that he wouldn't let slip away. The Italian international, meanwhile, claims that being compared with the likes of Gary Neville "is a marvellous thing" but he is aware there is still a long way to reach the club legend status.
The 25-year-old full-back moved to Old Trafford during the summer for around £12.7m ($19.3m) after garnering a reputation as one of the best defenders in Seria A during his time at Torino. Having quickly settled in to life in the Premier League, the Italian has now said his decision this summer was an opportunity he couldn't pass up.
"I used to watch the Premier League on television and it was well known that it was perhaps one of the best leagues in the world. So, when I got the call from United, I didn't have to think twice about it at all," he told the club website. "For me, it was a big step in my career and a really big opportunity personally that I didn't want to let slip away. Of course, Manchester United are one of the biggest clubs, not just in England but the whole world, and, because of the history as well, all these factors made it an easy decision for me."
The Italian has become an important player for manager Louis van Gaal almost since his first day at the club, starting in 10 out of 12 Premier League games, both on the right and left side of his defence following the long-term injury to Luke Shaw.
"When you arrive at such a big club with lots of great players, you realise there is stiff competition. So, like I have always done and I always will do, I will fight for my place and try to get better and better," Darmian said.
Antonio Valencia's recent injury is expected to increase even further the importance of Darmian in van Gaal's defence. However, he is still cautious about his development and asked about whether he could emulate Neville success in the future, he said: "I don't know. Obviously Gary Neville was a great player for the club and just the thought of being compared to him is a marvellous thing for me. I will try to go out on the pitch every weekend and play my best for the team."
"United are a club that is used to winning lots of trophies and my ambition is to win as many games as possible in order to help us lift this silverware as we go forward."