Let's face it; something is wrong with Cristiano Ronaldo. After ten years in a row making history at Old Trafford and the Santiago Bernabéu where he destroyed world records and collected trophies, his magic has disappeared and he seems vulnerable, almost human. He does not look like Cristiano Ronaldo as we know him.
Six days before El Clásico, the soap opera around the Portugal international has reached its peak after being quoted by El Confidencial in a controversial report. "We will not win a single title with Rafael Benítez", the three-time Fifa Ballon d'Or winner allegedly told club president Florentino Pérez while on his way to Sevilla, where Real Madrid would later lose 3-2 on 8 November.
Ronaldo is far from the level he has operated on for Real Madrid where in 200 games he struck 225 goals within his first six seasons in Spain. This season, he has only been able to score eight goals in 11 games. A superb statistic on paper, but five of them came against Espanyol and the Los Blancos forward has failed to score in nine of his 11 matches played this season. Cristiano is slower than he ever has been, his dribbling skills have virtually disappeared in the last three and a half months and his ability to create chances on goal for himself seems to be a thing of the past. But, are supporters blaming Rafa Benítez for Real Madrid's and Cristiano's poor performances?
Looking back at what he has been able to accomplish, it's easy to assume that Ronaldo has come from another planet. But, without trying to jump to any premature conclusions, it was a matter of time before he began to fade with the passage of time. The 30-year-old has been playing 11-month-long seasons, year in year out. His ambition, his competitiveness and his will have all led him to success. But also to several injury problems.
Speaking to German magazine Kicker, the Portuguese star admitted last week that "there is not a day that my knee does not hurt, I have learned to live with it. Over the years, the small details make the difference, when you get older you lose the physical side but gain in maturity."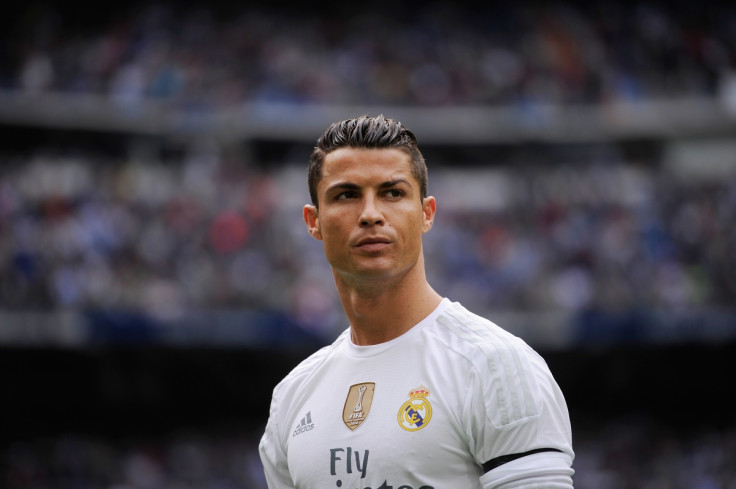 On paper, they look like sincere quotes that explain what happened 18 months ago, when he first began to feel effects of getting older. Months before the 2014 World Cup in Brazil, he had to contend with a tendinosis issue in his left knee. It was a setback that did not prevent him from winning the Champions League, however, scoring goals in the semi-final and final. His statistics were superb despite this injury and he did not want to use pain as an excuse after Portugal's disappointing performance in 2014. A natural born winner.
Ronaldo is not a robot, though. The Spanish novelist Mateo Alemán said that "youth is not a period of life, it is a state of spirit", but obviously he was not talking about football. We could analyse the different roles played by Cristiano since Benitez's arrival, his lack of cohesion with Gareth Bale and other issues. We could conclude that he is just in a bad moment after a decade of scoring goals every week, or just no longer motivated to play for Los Blancos.
But maybe things are simpler. Just a few footballers are able to keep to such high standards after turning 30. The case of Aritz Aduriz - Athletic Bilbao's 34-year-old striker who has scored more goals in the last four seasons than in the rest of his career - is a rarity and that is why he has been making headlines in the last months, having scored 14 goals in 16 matches for the Basques. But even Aduriz's strange career has an explanation of sorts. He played less than 200 matches in the top flight before his 30th birthday. Ronaldo has played 761 official games – scoring an incredible 504 goals – and was always in the spotlight.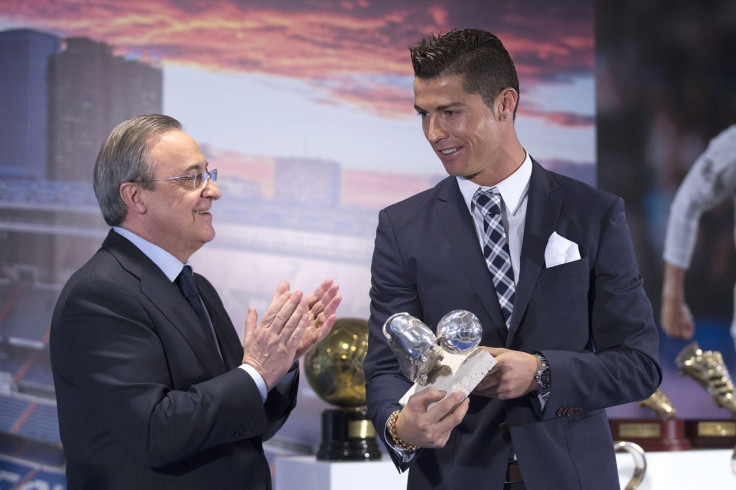 Real Madrid's number seven might continue scoring loads of goals because he has talent and an out of this world mental strength. But he is the first to admit that his physical abilities are diminishing. And without them, his is no longer a Martian, a player from out of this world. Just a mere terrestrial superstar.
That is the reason why Florentino Pérez is now considering the future sale of the current Ballon d'Or holder. "If anyone pays his clause then we should just let him go," Pérez was reported to have said to one of the directors closest to him in that same report from El Confidencial. The Real Madrid president was also reportedly left furious after Ronaldo's careless whisper to Laurent Blanc after the match against Paris-Saint Germain in a Champions League tie and with other provocative interviews like the one given to Kicker Magazine where he said: "Leaving Real Madrid? Why not?"
We are just into November, but Ronaldo's crisis could be the talk of the town if they do not beat Barcelona in next Saturday's El Clasico. Rafa Benítez knows how important it is to win, anything else would jeopardise his future at his beloved club. That is how Real Madrid works. Those in attendance at the Santiago Bernabeu demand not only results but also style and attitude. So far, none of those things have emerged under Benitez's tenure. He needs Ronaldo at his best, but will we see him at a 100% again? In more ways than one, the answer to that is a matter of time.