Andre Agassi has labeled Rafael Nadal's French Open success 'remarkable', but feels Roger Federer winning the 2017 Australian Open after spending six months out with a knee injury is even more spectacular.
Nadal is targeting a 10th French Open title in 2017 after winning his first nine between 2005 and 2014. The Spaniard struggled with fitness and form in the last two seasons, but has made a strong comeback this year making six finals and winning three titles thus far.
Agassi is aware of the perils involved in winning a title on the dirt at Roland Garros having made three finals and winning once during his career. Federer, on the other hand, surprised everyone including himself when he won his 18th Grand Slam title in Melbourne earlier this year.
The Australian Open was the Swiss ace's first ranking tournament in over six months due to a knee injury, which forced him to end his season after his loss in the semi-finals at Wimbledon last year. The 35-year-old had played just three singles matches in the Hopman Cup before his first round match in Australia. Federer overcame three top-10 players on his way to the final before he beat arch nemesis Nadal in five sets, which was also not his first of the tournament, to lift his 18th major title.
Federer has since gone onto win two more titles – Indian Wells and Miami Masters - in the next three tournaments he has entered and is currently on a 10-week mid-season break before he makes his return at the first grass court tournament of the season in Stuttgart.
Agassi, who is a big admirer of the Swiss ace, believes his achievements this year are little more special compared to Nadal's achievements at Roland Garros as the latter's can be quantified.
"This is one of those scenarios where the statistics alone put Nadal's French Open achievements into perspective," Agassi said, as quoted by the Herald Sun.
"To win the French Open once is a herculean performance - he's trying to win it for a 10th time. It's just remarkable.
"I think the harder thing to put into perspective is what Federer accomplished in Australia. I mean six months away from the game, the competition and at his age (35) and he goes out there and wins the way he did with multiple five-setters," the American explained.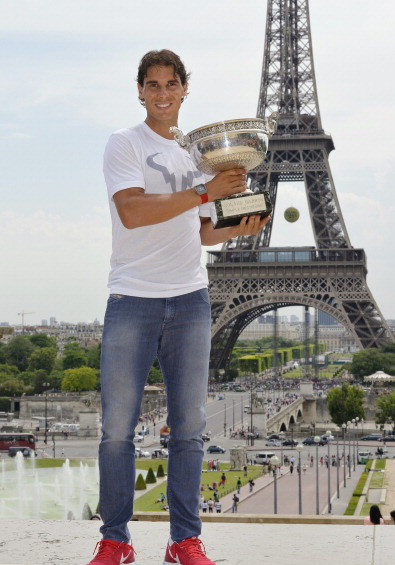 "That's a little bit harder to tangibleise (sic) but winning 10 times - winning nine times, forget about 10 times - all you have to do is write that down on a piece of paper. It puts into perspective."